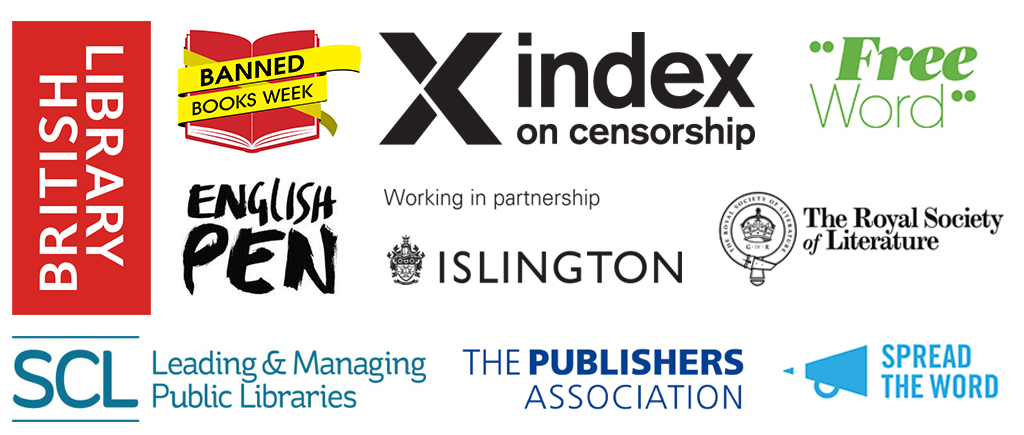 Annual event celebrating the freedom to read takes place 23-29 September

Libraries, bookshops and schools nationwide urged to get involved

National organisations encouraging everyone to read a "banned" book

Slate of events will explore the censorship of ideas
UK-based organisations will host events across Britain this year to mark Banned Books Week: bringing the internationally-celebrated event to a UK-wide audience for the first time.
Mirroring a similar initiative in the United States, the organisations – including the British Library, Index on Censorship, Royal Society of Literature and English PEN – are encouraging libraries, book shops, schools and reading groups to hold events that celebrate the freedom to read and challenge the silencing of voices and ideas.
"This year marks 50 years since we abolished government censorship of the theatre in this country," said Jodie Ginsberg, chief executive of Index on Censorship, one of the groups spearheading Banned Books Week UK. "It's a good time to think about what is getting published today and why – and who are the modern censors."
Celebrated works of literature that have experienced bans or censorship worldwide in recent years include the Harry Potter books, Harper Lee's To Kill a Mockingbird, Stephenie Meyer's Twilight series and John Green's The Fault in Our Stars.
Banned Books Week will take place from September 23 to 29 2018. Events will include a special evening at the British Library marking the Theatres Act 1968, which abolished theatre censorship in the United Kingdom, as well as readings and talks across the country.
"The British Library is delighted to be a partner in Banned Books Week 2018" said Roly Keating, Chief Executive of the British Library. "We are looking forward to events in the autumn in which we'll be holding conversations about theatrical censorship past and present, and encourage libraries, bookshops and schools across the country to join in by hosting their own events and getting everyone involved in debating this vital issue."
Previous Banned Books Week events have included discussions on The Satanic Verses controversy; a talk on the "unsayable" with cartoonist Martin Rowson; and David Aaronovitch and guests exploring tactics used to censor voices around the world. Anyone interested in hosting their own event is urged to do so under the Banned Books Banner and resources will be made available for schools and libraries later in the year.
Islington Libraries will produce a list of some of the world's best-known banned books for the occasion and everyone is encouraged to pick up a banned book.
For more information, please contact Jodie Ginsberg at [email protected].
Notes to editors