[vc_row][vc_column][vc_column_text]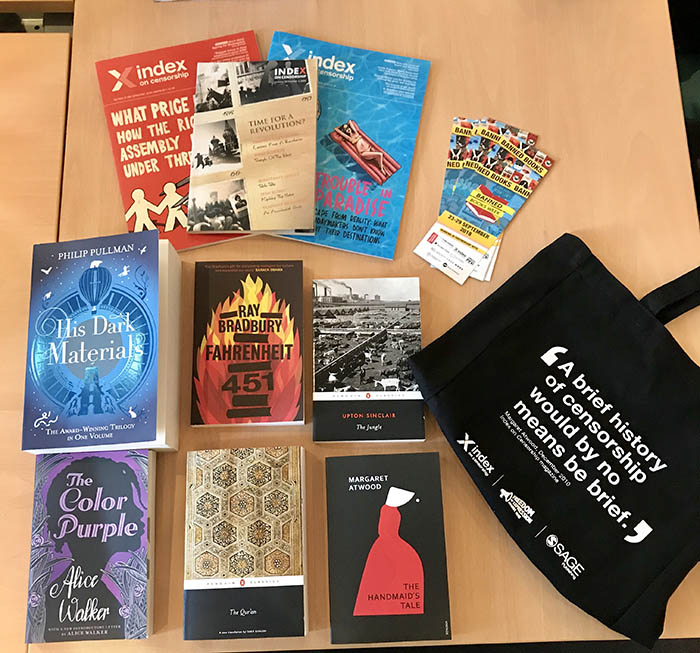 On Saturday, thugs damaged displays and threatened staff at a bookshop in London. At Index on Censorship, we believe reading broadens the mind and helps to create a more tolerant and inclusive society. So we're sending some of the books we've been featuring ahead of next month's Banned Books Week to those involved.
The books include The Jungle by Upton Sinclair, a book burned in the Nazi bonfires of 1933 because of Sinclair's socialist views, as well as The Color Purple, The Handmaid's Tale and a copy of the Quran. We're sending them to UKIP, which has suspended the attackers as members, in the hope they will forward these on to them as something to read during their suspension.
If you'd like to help us raise funds to cover the costs of these books or support our work tackling censorship, please donate here, or feel free to send your own books to UKIP, whose address can be found here. You can support Bookmarks and Gay's The Word, shops targeted in recent attacks.
[/vc_column_text][/vc_column][/vc_row][vc_row][vc_column][vc_basic_grid post_type="post" max_items="4″ element_width="6″ grid_id="vc_gid:1533803445742-e0453aac-0f94-6″ taxonomies="9059″][/vc_column][/vc_row]