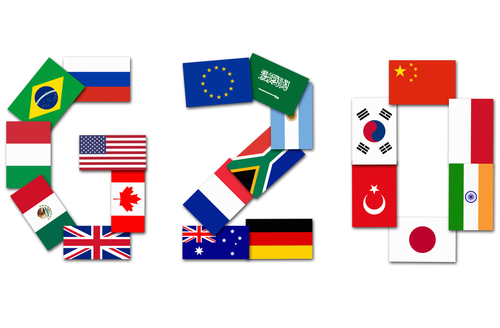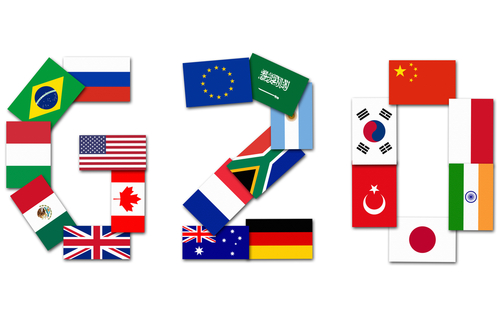 As global power starts to shift both South and East, and the G20 overshadows the G8, will freedom of speech and broader human rights still receive support around the summit tables?
While the BRICS – Brazil Russia, India, China,  and South Africa – range from active democracies to repressive authoritarian states, none are keen to take lectures from western countries on free speech.
And whistleblower Edward Snowden's still unfolding NSA and GCHQ revelations are surely weakening the US and UK's credibility in promoting rights internationally. Mass surveillance of digital communications undermines free speech online: monitored conversation is not free, as anyone from Iran or China can attest.
Nor are the democratic BRICS yet taking any international lead on free speech and other rights.
If free speech is to be actively defended in the multipolar order, both the emerging democratic powers and the older western powers must stand up, however imperfectly, for rights, at the UN, the G20 or in bilateral dialogues, and not let economic interest, security priorities, and diplomatic convenience hold sway.
Some European diplomats confidently see the EU, US and Japan as the prime defenders of free speech, while Brazil, India and South Africa are "swing" states to bring on side against China and Russia. But from digital to media freedom to transparency and corruption, the picture is more blurred.
The Snowden revelations risk seriously weakening the US's credibility in pushing for digital freedom and an open internet against a joint Russia-China quest for top down global internet control. The geopolitics of internet governance were exposed at an international telecommunications summit in Dubai last December – Russia and China pulling almost 90 countries including Brazil and South Africa behind them in a test vote. India wobbled before joining the US, EU and Japan.
But efforts to get democratic BRICs to support an open internet may now falter. 'Do as we say, not as we do' is never the most convincing of arguments.
Digital freedom may retreat further if the NSA scandal prompts a more rapid fragmentation of the internet as some fear. While Iran and China already seek to segment their national internets, if the EU and others respond with moves to insulate their networks more from the US then fragmentation may gather speed.
Yet direct censorship of the internet – imposing blocks and filters – is much more common in authoritarian regimes – with China and its great firewall targeting free speech extensively in ways not seen in the multipolar democracies.
But there are some troubling trends. Both the UK and India criminalise 'grossly offensive' comment on social media – with arrests for Facebook posts and tweets in both countries . And Brazil and India often top the lists in Google's regular transparency reports on takedown requests for online content.
On press freedom, the picture for western democracies is fairly positive: they are ahead of the democratic BRICS who are, unsurprisingly ahead of Russia then China. But it's a varied picture – Germany and the US are substantially ahead of the UK and France, with South Africa coming in just ahead of Japan according to Reporters without Borders press freedom index – and then Brazil and India trail behind. And such indicators cannot reflect the granular reality of Obama's prosecution of media sources, or the UK debate on statutory press regulation.
At the international level, western countries are often seen as readier to challenge individual countries' human rights records, than India, Brazil and South Africa. Yet Brazil and India voted with the US criticising Sri Lanka's record earlier this year while Japan abstained. And the EU and US can hesitate too in the face of economic interests not least in dealings with China.
Transparency and corruption is where western countries do best. The US, Japan, Germany, France and the UK all score fairly high up on Transparency International's annual ranking, while Brazil and South Africa languish in the middle, India is behind China, and Russia scores even below China (and India) too. But the US and UK's transparency record will surely be reassessed given Snowden's leaks.
With this mixed record of the democratic powers, will we hear less about free speech and human rights in the multipolar, digital world? At least, with whatever flaws and double standards, the majority of the G20 are democracies with robust debates on free speech at home. But the revelations of mass digital surveillance now cast a long shadow.
Perhaps one more positive outcome of the US's stumbling over mass surveillance will be if it gives India, Brazil and South Africa the confidence to speak out strongly on the international stage including holding western players more to account on free speech. If so the multipolar democracies would then have more, not less, credibility in pointing the finger at authoritarian regimes.
Read more about the multipolar challenge to free expression in the current issue of Index on Censorship magazine