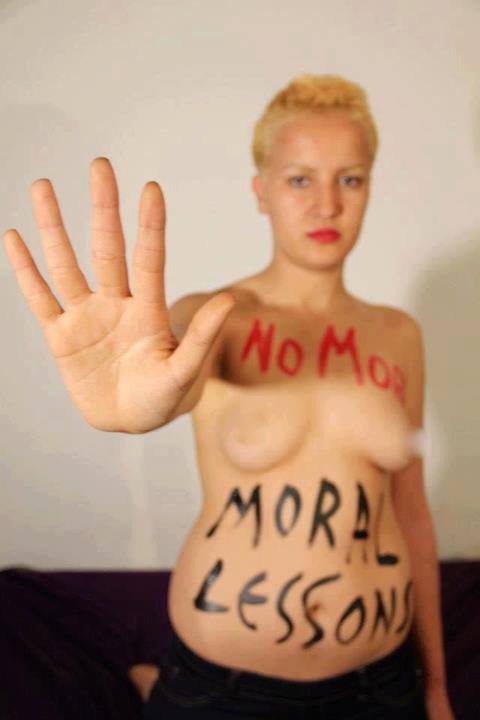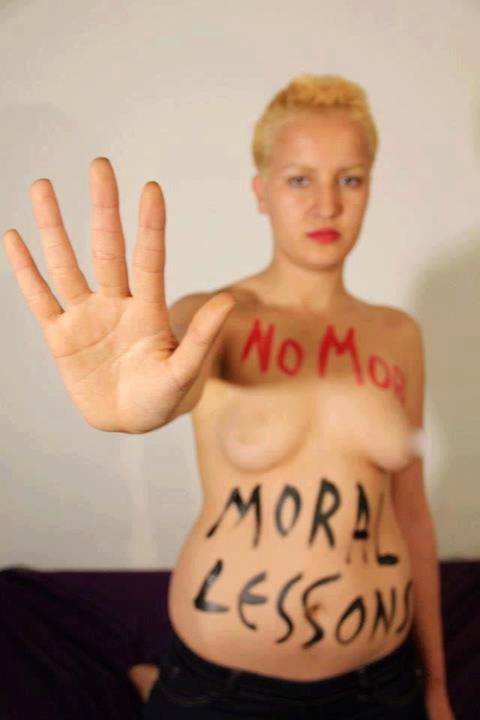 Tunisian activist Amina Tyler was arrested on Sunday (19 May), after allegedly attempting to stage a topless protest in the central Tunisian city of Kairouan.
Tyler, who heads Tunisia's branch of feminist movement FEMEN, first faced controversy in March, after posting topless photographs online. Ukranian feminist group FEMEN is notorious for its brand of bare-chested protest.
Hardline Salafi group Ansar al-Sharia was set to hold their annual congress in Kairouan on Sunday, but authorities banned the gathering. Tyler passed through the heavily guarded checkpoints around the city, set up to enforce the ban on the Salafi gathering. Salafis in the city clashed with security forces shortly before Tyler's arrest.
The activist reportedly painted the word "FEMEN" as well as anti-salafist slogans on a cemetery wall near al-Okba mosque, one of Tunisia's most important and historic religious sites. Collective blog Nawaat released a video of Tyler's arrest — which occurred shortly after she was surrounded by local residents yelling for her to leave. Local police said that residents became enraged once Tyler attempted to take off her clothes.
A spokesman for Tunisia's Ministry of Interior on Monday called Tyler's protest "an act of provocation", and "against the morals and traditions of Tunisian society, which is a Muslim society." Tyler has not yet been charged, but she will appear in court today. Public indecency is punishable under Tunisian law, and if charged Tyler could face up to six months in jail.
Sara Yasin is an Editorial Assistant at Index. She tweets from @missyasin