Google has today released its transparency report for the first half of 2013. There are some interesting figures on government requests for user data in the report. The US leads the way, with 10,918 requests for information about 21,683 accounts, including almost 7,500 requests by subpoena, and interestly, seven for wiretaps (all of which resulted in some data being handed over).
This though, is not the whole story. In a curt blog post (acoompanied by a striking, censored chart), Google's Richard Salgado pointed out that the company is restricted in what information it can share on some US national security requests, writing:
We want to go even further. We believe it's your right to know what kinds of requests and how many each government is making of us and other companies. However, the U.S. Department of Justice contends that U.S. law does not allow us to share information about some national security requests that we might receive. Specifically, the U.S. government argues that we cannot share information about the requests we receive (if any) under the Foreign Intelligence Surveillance Act. But you deserve to know.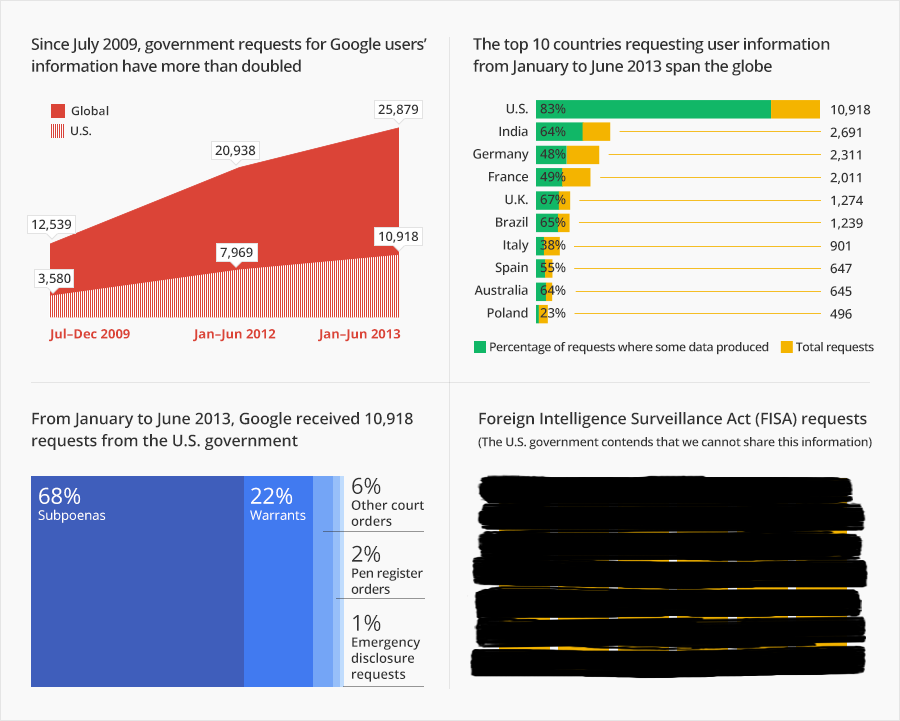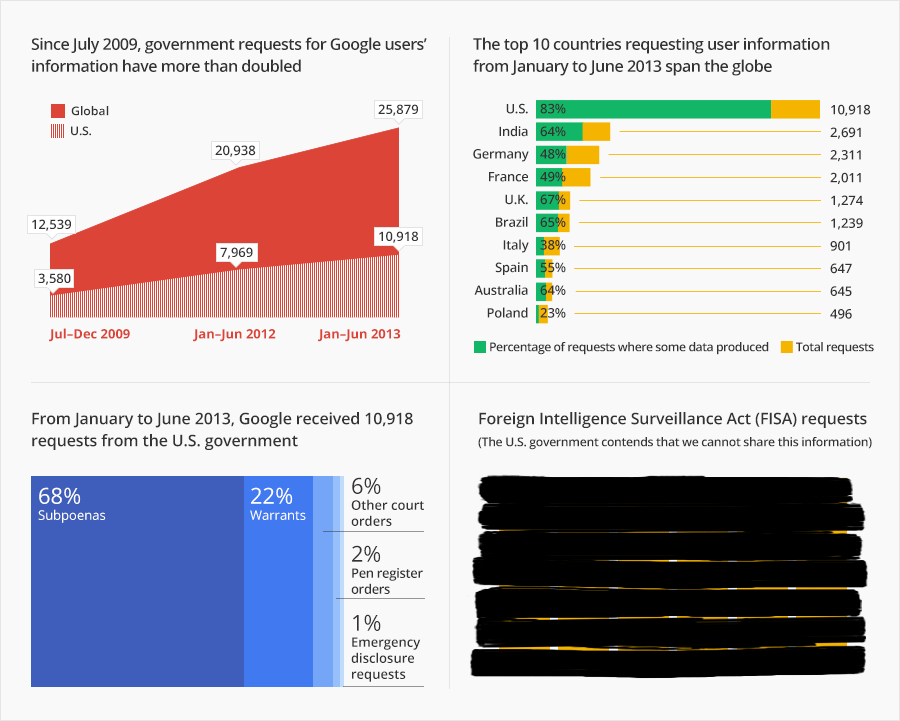 Other countries in the top tier include Germany, France and the UK leading the way in requests in Europe, and emerging powers Brazil and India making up the top six. The UK saw 1,274 data requests from 1,818 accounts. Brazil had a similar number, with 1,239 requests.
Overall, requests from European governments made up over a third of the worldwide total.
Google has reacted strongly to concerns over NSA and GCHQ surveillance. At a recent meeting in London, the company's European head of external relations Peter Barron insisted that there was no back door for snooping into Google's data, and that the company was disgusted by the idea of authorities tapping their cables.