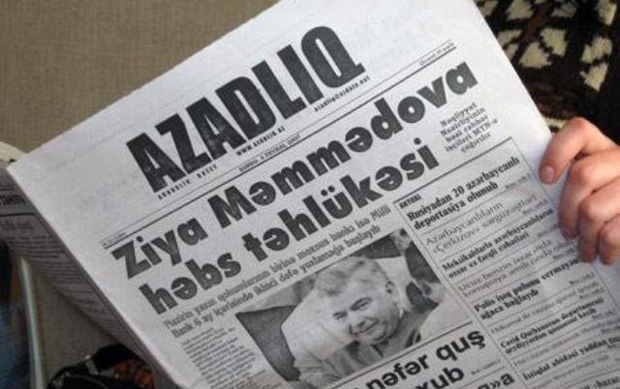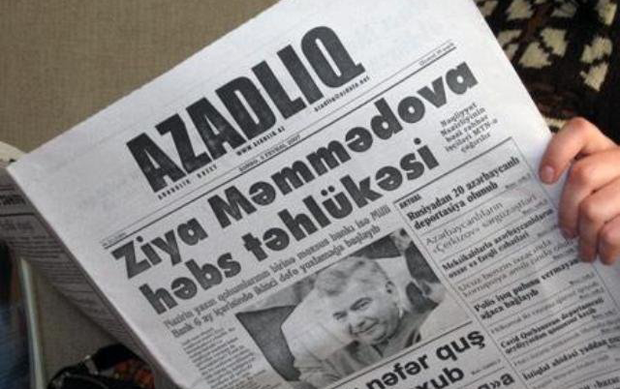 Azadliq, an independent Azerbaijani newspaper, is in danger of folding. The paper has come under severe economic pressure to silence its critical voice following the country's presidential election.
The paper has been been the target of defamation suits that have resulted in £52,000 in fines. Courts found Azadliq guilty of "damaging" the business reputation of Kabira Mamedova, director of the Baku-based Bina shopping centre, and Taghi Ahmadov, CEO of the Baku Metro, after the paper published articles critical of their activities. Ahmadov had previously agreed to accept payments over a 10-year period, but this week reversed his decision, demanding his full £24,000 payment immediately.
As a result, the paper's bank accounts have been frozen since 25 October. At the same time, Gasid, the state-owned press distribution company, has not been transferring payments that reflect the paper's sales. According to Azadliq's latest calculations, Gasid now owes about £44,000.
Azerbaijani public officials are using criminal and civil defamation against the newspaper and its journalists as a tool to stifle critical and independent journalism, Rahim Hajiyev, acting editor-in-chief of Azadliq, told Index during our pre-election mission to Azerbaijan.
"We play a significant role in providing people with alternative information. Our staff are underpaid, overworked, and yet are fully committed to their work", said Hajiyev.
Melody Patry, Index advocacy officer, recalls:
"During Index's mission in Azerbaijan in September, we met with Rahim Hajiyev. While greeting us, he apologised for a pitiful condition of the editorial office: 'We used to be in another office, but we got kicked out. Now, we cannot afford even these premises. Where will we be next? Probably, in the street?' he said. The main topic of discussion was the newspaper's financial struggle."
Azadliq is appealing for your help and support. The newspaper is in desperate need of funds that can ensure it can continue its operations. For information on how to make your contribution and donate to support an independent voice, click here.
This article was originally published on 8 Nov 2013 at indexoncensorship.org