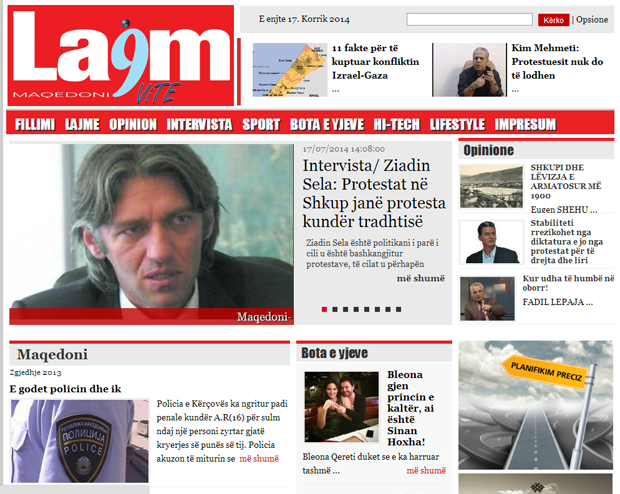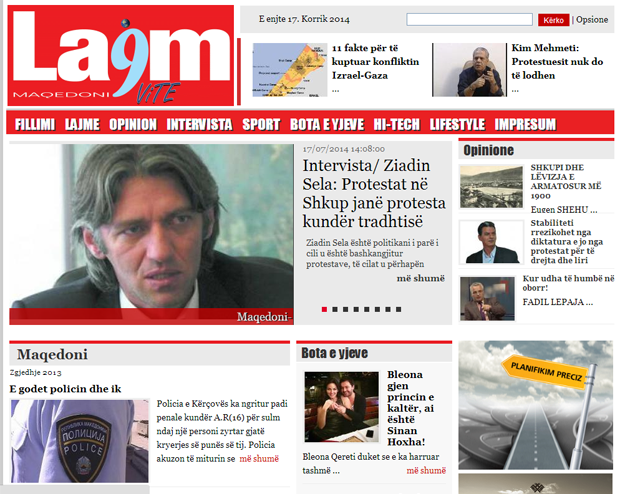 Besim Ibrahimi, intern for the Albanian-language newspaper Lajm, was arrested on Saturday, 5 July during a rally against the jailing of alleged extremist ethnic Albanian Muslims for the "terrorist" murders of ethnic Macedonians. The journalist was accused of taking part in the violent protests, while he was covering the rally under the instructions of his editor. Ibrahimi was released on Sunday, but the prosecutor has not yet decided if he will file charges against him or not.
"The policemen from the special units approached me and forced me to lie on the ground. When I told them that I am a journalist and I am here only to cover the protests, instead of releasing me, they beat me with batons and kicked me," Besim Ibrahimi told Index few days after his prosecution.
"One of them told me 'you're not a journalist, you came here to protest' and another was shouting 'hit him, hit him'. And they just kept beating me until my glasses broke too. When they put me inside the vehicle, along with two other guys who were also treated inhumanely, they started using some hate language like 'I will kill you Albanians', 'Albanian scum'", he continued.
Ibrahimi spent 24 hours in the police station in Kisella Voda and was released on a promise to appear in court after a decision by the Court of Skopje. According to Ibrahimi, his case is currently under investigation and he aims to present evidence in order to withdraw the claim.
The Journalists' Association of Macedonia, ZNM, strongly condemned the arrest of the young journalist and expressed its concerns "for establishing this extremely undemocratic practice in Macedonia of arresting journalists without having hard evidences."
As Ibrahimi explained to Index, the Macedonian government controls almost the 90% of the media and the Albanian-language newspaper Lajm is targeted by the pro-government media. "They accuse us of fueling the protests. Albanians in Macedonia are facing state discrimination."
The recent ethnic tensions in the country were raised when life sentences were handed down to six alleged Muslim radicals for the killing of five ethnic Macedonians at Orthodox Easter in 2012.
On Friday, July 4th thousands of protesters gathered outside the criminal court building in Skopje. According to media reports, the protests turned violent with the riot police firing tear gas, stun grenades and water cannon into the crowd and some protesters throwing bricks and rocks. Six people in total were detained and 20 police officers -as well as some protesters- were injured, the police reported.
Albanians make up a quarter of the country's 2.1 million population.
More reports from Macedonia via mediafreedom.ushahidi.com
Police pressure journalists during protests in Skopje
Telma TV under government pressure
---
This article was posted on July 18, 2014 at www.indexoncensorship.org