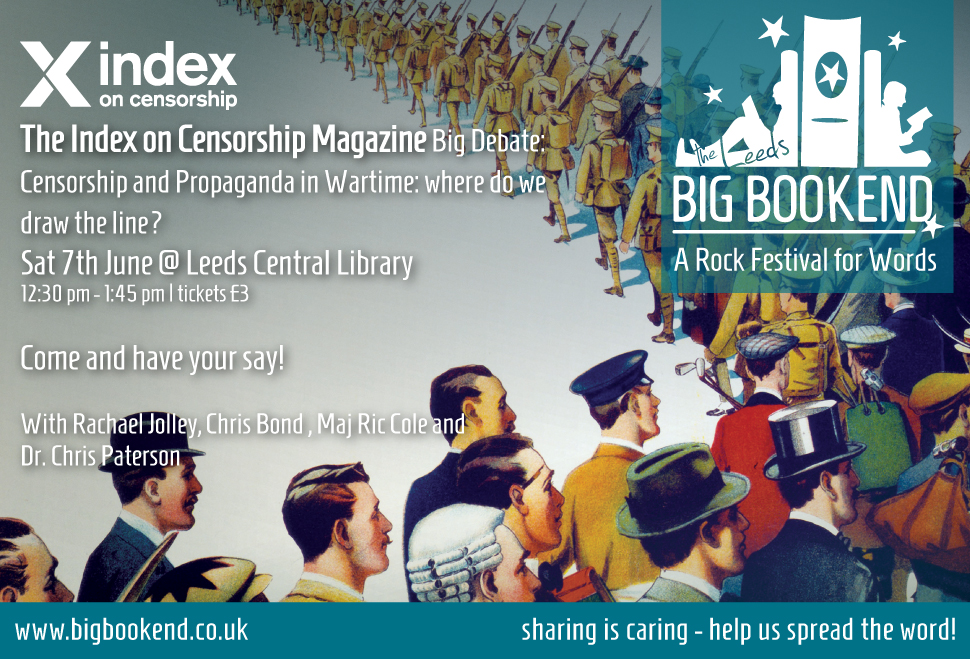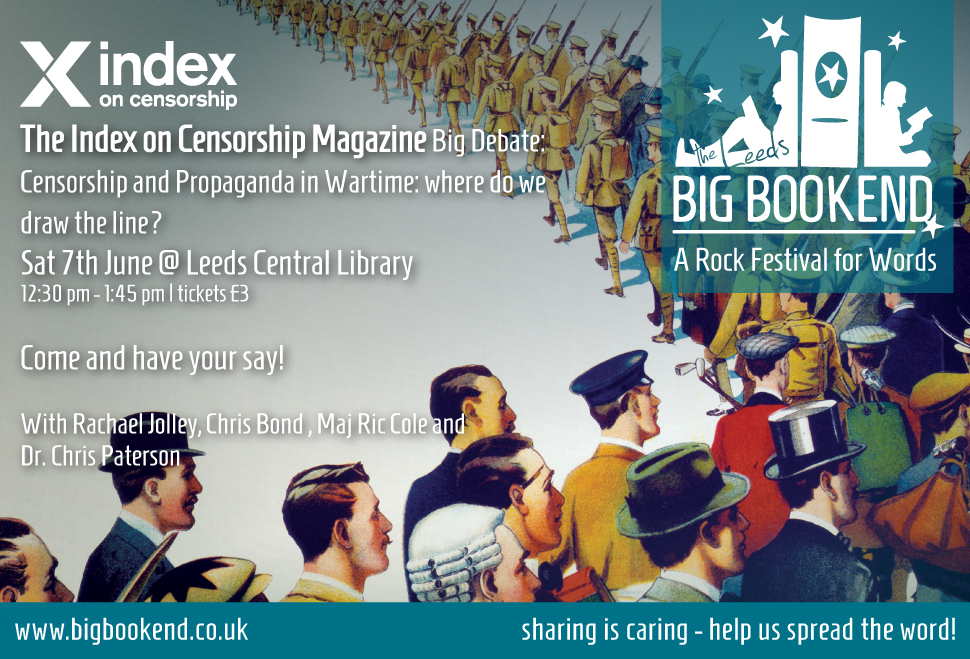 Join Index on Censorship Magazine at Leeds Big Bookend Festival to debate whether it is acceptable for governments and others to withhold information from the public during a conflict or  war.
Is it always unreasonable not to tell the public the whole truth? Is propaganda sometimes necessary? Maybe the USA wouldn't have entered WWII without it, so can it be justified? Does propaganda or censorship matter? Why and when should we care?
With Major Ric Cole (Former Royal Marines Commando & Infantry Officer), Dr Chris Paterson (author 'War Reporters Under Threat: The United States and Media Freedom'), Chris Bond (Yorkshire Post & Legacies of War) and Rachael Jolley (Editor, Index on Censorship Magazine).
When: Saturday 7th June, 12:30 – 13:45pm
Where:  Leeds Central Library, LS1 3AB
Tickets: Book your tickets here.