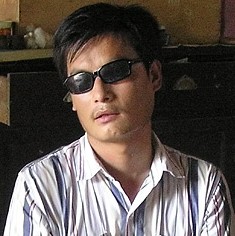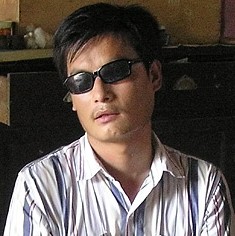 Chinese dissident Chen Guangcheng has confirmed allegations that he was booted from his post at New York University, thanks to pressure from Chinese authorities on the university.
"As early as last August and September, the Chinese Communists had already begun to apply great, unrelenting pressure on New York University," Chen said in a statement released today.
The university is currently planning to launch a campus in Shanghai in the autumn — and according to the New York Post, Chinese officials tied to the project were unhappy with Chen's presence at NYU. The blind activist and self-taught lawyer joined NYU as a student in its US-Asia Law Institute in May 2012, following a heroic escape from house arrest to Beijing's US Embassy last year.
Chen also warned that that pressure from China's ruling party in US academic circles is "far greater than what people imagine", adding that "academic independence and academic freedom in the United States are being greatly threatened by a totalitarian regime."
NYU has rejected Chen's claims, saying that his fellowship was always planned to be a year-long one, and that "its conclusion have had nothing to do with the Chinese government."
Chen, a vocal critic of China's one-child policy and forced abortions, was placed under house arrest in 2005 after bringing a class-action lawsuit against the authorities of Linyi, a city in the eastern province of Shandong for its enforcement of the policy. He was eventually given a four year and three month jail sentence on charges of disturbing public order in 2006. He was released in 2010 and placed under house arrest once more, before his escape last year.
Sara Yasin is an Editorial Assistant at Index. She tweets from @missyasin.