People "working together with foreign intelligence services" have been labelled "traitors" by Hungarian Deputy Prime Minister Zsolt Semjen. The comment comes after news site index.hu published a series of investigations exposing how Ukrainians and Russians are using fraudulent techniques to get Hungarian citizenship, and then travelling in Europe with Hungarian passports. The incident follows a spate of cases of government censorship and intimidation over the past year, tracked by Index on Censorship's media freedom mapping project.
Earlier this month, two Hungarian non-governmental organisations (NGOs) who received money from the Norwegian government under a 20-year-old deal to help strengthen civil society in the poorer parts of Europe, were raided by police officers from the National Bureau of Investigation.
Ökotárs and Demnet are just two NGOs who have recently come under attack in Hungary. A government "blacklist" of the 13 "most wanted" organisations was leaked in May. The total number of groups under investigation is at 58 and growing, and includes human rights and watchdog organisations like the Roma Press Centre, Labrisz Lesbian Association and Hungarian Civil Liberties Union (HCLU).
A campaign has been launched by a group of Hungarian volunteers through the site Blacklisted Hungarians, encouraging the international community to show their support for the case on social media by using the hashtag #ListMeToo to share content and media coverage.
In addition to this, rapper László Pityinger, known as Dopeman, is at the centre of an ongoing criminal investigation, after he kicked the detached head of a statue symbolising the Hungarian Prime Minister Viktor Orbán. The rapper spoke at a demonstration arranged by political group Szolidaritás last October, during which the audience toppled and decapitated the statue.
He will be represented by HCLU. Dalma Dojcsák, the group's political liberties program officer and freedom of speech expert, told Index they are trying to convince the police that Pityinger has not committed a crime.
"The police officer conducting the investigation implied that they think the same, but the prosecutors may force the case through the system until it gets to trial. We don't know if it is going to happen," Dojcsák said.
"In Hungary, prior, direct censorship is rare — it only happens in public service media that is ruled by the government. However, self-censorship is common among journalists, out of fear of legal procedures and losing state financed advertisement," she added.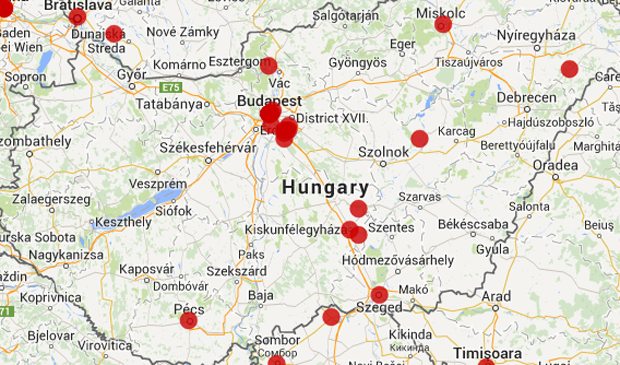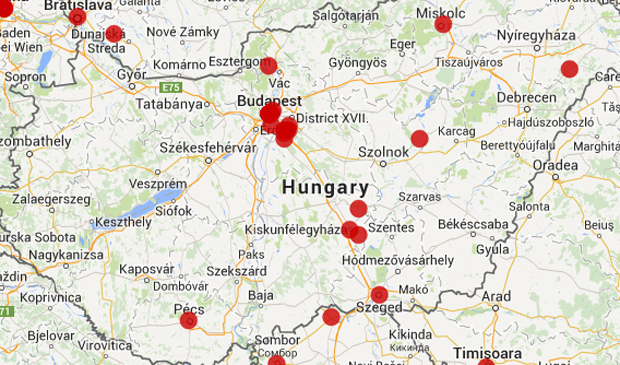 Deputy editor-in-chief fired from Nepszava daily
Two official bulletins appear in Kiskunfelegyhaza
28 journalists laid off by daily newspaper
Parliament speaker attempts to block interview from airing on Polish TV
Song with political reference cut from public broadcast
More reports from Hungary via mediafreedom.ushahidi.com
This article was posted on 26 September 2014 at indexoncensorship.org