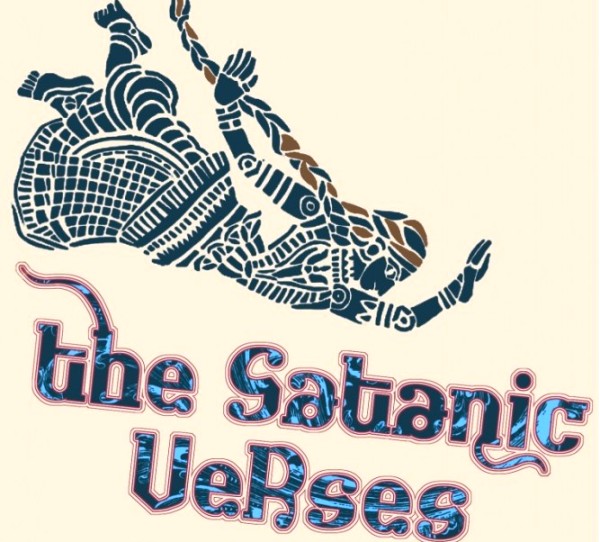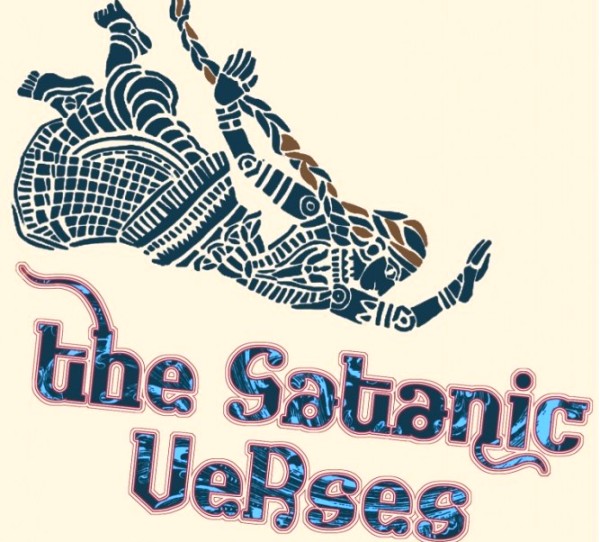 Inna Lillahi wa inna ilaihi raji'un. I am informing all brave Muslims of the world that the author of The Satanic Verses, a text written, edited, and published against Islam, the Prophet of Islam, and the Qur'an, along with all the editors and publishers aware of its contents, are condemned to death. I call on all valiant Muslims wherever they may be in the world to kill them without delay, so that no one will dare insult the sacred beliefs of Muslims henceforth. And whoever is killed in this cause will be a martyr, Allah Willing. Meanwhile if someone has access to the author of the book but is incapable of carrying out the execution, he should inform the people so that [Rushdie] is punished for his actions. Rouhollah al-Mousavi al-Khomeini."
On 14 February 1989, 25 years ago today, the supreme leader of the Islamic Republic of Iran handed down a death sentence not just on British author Salman Rushdie, but on anyone associated with the publication of his novel the Satanic Verses.
It's always worth writing down exactly what happened. A medievalist tyrant decided a novelist and his editors and publishers should die, because he was offended by a book he could not claim to have read.
Rushdie went into hiding. Hitoshi Igarashi, the novel's Japanese translator, was murdered. Because he had translated a novel.
The controversy did not begin with Khomeini – he merely attempted to capitalise on it. No, the first countries where the book stoked the ire of Islamists were South Africa and India, both countries whose divide-and-rule laws (the Indians' law inherited from British colonial law, the South Africans' in a diabolical league of its own) meant it paid to promote communal grievance.
Khomeini's fatwa seems, in hindsight, a desperate bid to distract the people of Iran, and the rest of the Muslim world, from the fact that his reign, about to end, had been a disaster. Iranians had hoped their 1979 revolution would deliver them from the oppression of the Peacock Throne. Instead they just found their oppressors had simply grown beards.
The disaster was not entirely of Khomeini's own making, perhaps. He could not be blamed for having the equally psychopathic Saddam Hussein as a neighbour, but nonetheless, he had sent hundreds of thousands of Iranians to their death, promised martyrdom as they marched into Saddam's poisoned gas during the Iran-Iraq war that raged for almost the whole of the 1980s.
The Iran Iraq War ended in 1988. Neither side could legitimately claim victory. The Islamic Republic had not swept all before it. And Khomeini needed something new to establish his Shia theocracy as the leader of the Islamic world. He found it in harnessing the mounting anger over Rushdie's book.
In Britain, this was the moment for political Islam. Young second generation South Asian Islamists exploited their parents' folk memories of anti-Muslim violence during the torturous period before and after partition in 1947 (the subject of Rushdie's great work, Midnight's Children) to mobilise Muslims against Rushdie.
Inayat Bunglawala of the Muslim Council of Britain wrote in 2007:
So on February 14 1989, when the Iranian Islamic leader, Imam Khomeini delivered his fatwa calling for Salman Rushdie's death, I was truly elated. It was a very welcome reminder that British Muslims did not have to regard themselves just as a small, vulnerable minority; they were part of a truly global and powerful movement. If we were not treated with respect then we were capable of forcing others to respect us.
Yusuf Islam, formerly known as cuddly hippy musician Cat Stevens, told a television audience at the time that he felt Rushdie deserved to die. Some on the British right were pleased, seeing the death sentence as comeuppance for a man who was a vicious critic of the racist establishment.
Khomeini is dead and Rushdie is a knight of the realm (though some, such as Shirley Williams, considered that elevation in 2007 unwise). But it is perhaps on those grounds only that victory can be claimed for free speech. As Kenan Malik has suggested, writing for Index on Censorship, we live still in the "shadow of the fatwa".
Religious sensitivity has become an excuse for threats. "Offence" is something to be taken greedily, and then pumped back out with a mixture of aggression and self pity.
And the shadow of that fatwa does not only fall on Islam. Every zealot of every creed will now offer up special pleading for their right to be protected from mockery, debate and challenge with the line "You wouldn't say that about Islam." What they mean, always, is "We want you to be scared. We want you to be as scared as Salman Rushdie was when he received that threat. We want you to be so scared that you will never question our literalism, our version of events. Truth is ours and ours alone."
Rushdie's friend, the late Christopher Hitchens, wrote that the fatwa represented "an all out confrontation between the ironic and the literal mind: between every kind of commissar and inquisitor and bureaucrat and those who know that, whatever the role of social and political forces, ideas and books have to be formulated by individuals".
That struggle goes on.
SUBSCRIBE TO INDEX ON CENSORSHIP MAGAZINE AND READ NICK CAISTOR, NADINE GORDIMER, KENAN MALIK AND MORE ON THE RUSHDIE AFFAIR