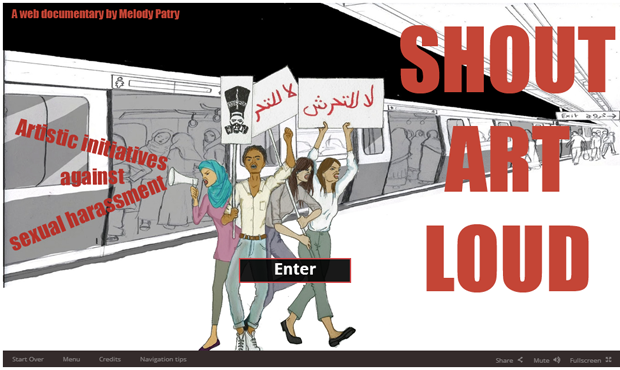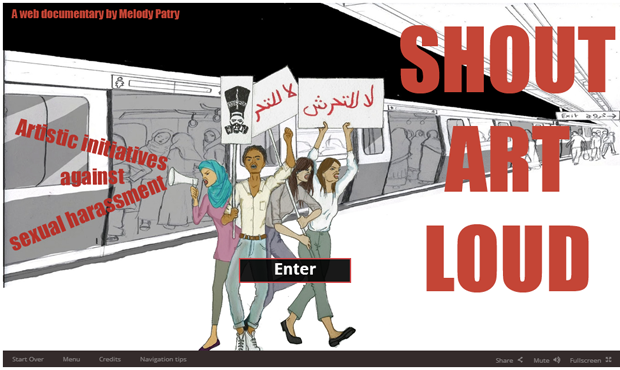 Graffiti artists, cartoonists, dancers and actors are fighting back against rising levels of violence and sexism in the streets of Cairo, according to a new documentary from freedom of expression charity Index on Censorship.
Documentary maker Melody Patry interviewed actors, dancers and other artists around Egypt, where 99% of women have experienced some form of sexual harassment, and 80% feel unsafe on the street. Sexual violence has risen sharply in Egypt in the past few years. During the period February 2011 to January 2014, Egyptian women's rights groups documented thousands of cases of sexual harassment, as well as crimes of sexual violence against at least 500 women, including gang rapes and mob-sexual assaults with sharp objects and fingers.
With police, politicians and the judiciary seeming incapable of tackling the issue effectively, activists are turning to the arts to help lead the fight back. "Art is one of the most necessary mediums to impact society," says Deena Mohamed who created a web-comic about a hijab-wearing superheroine who fights daily sexual harassment. "For people who are unaware of the issues women go through, I hope it helps them understand or at least give them something to think about."
An interactive documentary intended as a "living report" that will be continuously updated, Shout Art Loud shows how Cairo residents are using different tactics to fight rising sexual harassment, including pro-women graffiti, drama workshops and street performances.
"We believe that spreading images, things that people are familiar with, women figures that people know and sayings that people know brings back some positivity about women in general," says Merna Thomas, co-founder of a graffiti campaign to promote women's rights in Cairo's public spaces.
See how Egyptians are using theatre, dance, music and street art to tackle the issue of sexual harassment and violence against women in Egypt in this interactive documentary, which features interviews with artists, original artwork, videos and performances, including from Index's 2014 Freedom of Expression Arts Award winner Mayam Mahmoud. You can access the documentary here: indexoncensorship.org/shoutartloud
"This innovative documentary is a reminder of the vital role artistic expression plays in tackling taboo subjects like sexual violence — in Egypt and beyond," said Index CEO Jodie Ginsberg. "We want to bring this issue to a wider audience to show just how important artists and writers can be in bringing about change, and to tell the story in a new way."
For further information and interview requests, please call +44 (0)207 260 2660