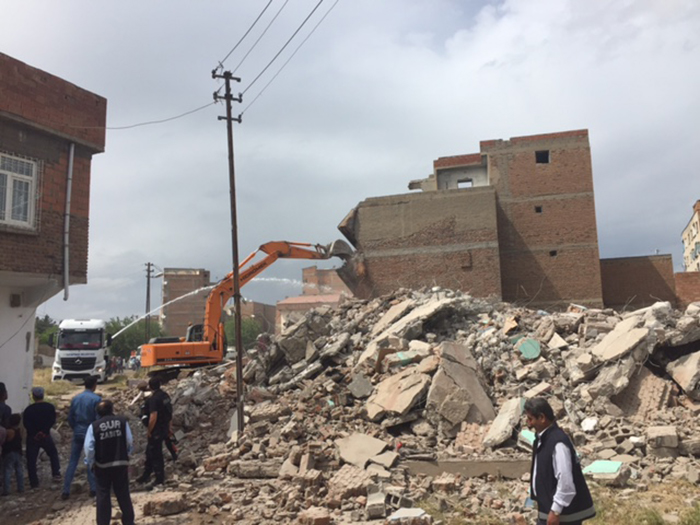 The district of Sur was the first settlement in Diyarbakır, which, according to some sources, has been inhabited for five thousand years and hosted 33 civilisations. The area's architecture — a rich combination of churches and mosques, mansions and modest homes from different eras — is evidence of its long history and well-established community.
Since June 2016, parts of Sur have demolished as part of an "urban regeneration programme". In the first stage, homes in the Sur neighbourhoods of Lalebey and Alipaşa were demolished. In the process, the primarily Kurdish communities were destroyed: some families moved away, their connections to their personal history severed; others stayed put, clinging to their homes and their lives in the neighbourhoods with a tenacious resistance to being erased.
The 2016 demolitions were the latest phase in a long process that began in 2009. That's when the Mayoralties of Diyarbakır and Sur signed an agreement with Turkey's Environment and Urban Planning Ministry and the Mass Housing Administration to replace the local housing stock with new homes in a style appropriate to the area. Beginning in 2011 with the bulldozing of homes of houses in the Alipaşa neighbourhood, the residents have been at odds with a government they see as inattentive and arbitrary.