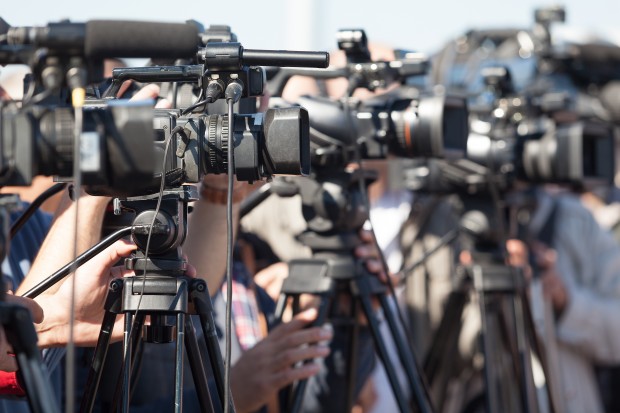 Each week, Index on Censorship's Mapping Media Freedom project verifies threats, violations and limitations faced by the media throughout the European Union and neighbouring countries. Here are just five reports from 15-22 March that give us cause for concern.
Serbia: B92 journalists receive several death threats
Several death threats have been sent to journalists at the investigative journalism portal insajder.net which is owned by broadcaster B92. The threats were sent via email to several reporters between 14 and 22 March.
Insajder's editor-in-chief Brankica Stankovic and B92's editor-in-chief Veran Matic have also received threats. Both have been under police protection for years due to severe threats.
Interior Minister Nebojsa Stefanovic announced on 23 March that a person had been arrested for threatening Stankovic and Matic. Due to a pending police investigation no details of the threats have been revealed, Veran Matic told Index on Censorship.
Kosovo: Investigative journalist claims prime minister threatened him
Vehbi Kajtaz, a journalist for the investigative reporting portal insajderi.com claims he received a threatening phone call from Kosovo's prime minister, Isa Mustafa, on 20 March.
Kajtazi had published an in which he criticised Kosovo's healthcare system, stating it is so poor that even Mustafa's brother has to seek asylum in the EU for treatment for his throat cancer. Mustafa has denied threatening the journalist.
On 21 March, Kajtaz wrote on his Facebook page that Mustafa had called him on his mobile phone on the day previous. Kajtazi claims that Mustafa was angry about an article mentioning his brother and said that the journalist would "pay heavily".
Serbia: Investigative portal claims to be monitored by pro-government tabloid
Serbian Newspaper attacks OCCRP partner #KRIK: https://t.co/OcDWfOKVe8 pic.twitter.com/MjYgc4u5aM

— OCCRP (@OCCRP) March 19, 2016
The Serbian Crime and Corruption Reporting Network (KRIK) has condemned the "lynch campaign" against it by Informer, a Serbian pro-government tabloid. KRIK claims Informer has been following its editor-in-chief Stevan Dojcinovic, monitoring its work and putting his life at risk.
On 18 March, Informer published a photo of Dojcinovic on the front page with an article stating that KRIK is working with "drug dealers, criminals, corrupt cops, but also agents of some of the foreign intelligence services" in order to force prime minister Aleksandar Vucic to give up his position.
"Besides the fact that KRIK's editor was followed and photographed on the street, we are most concerned about the details presented in the article about specifics of our current journalistic research on the assets of politicians," Jelena Vasic from KRIK told Index on Censorship. "This raises a serious question about who is monitoring KRIK and how they know the details of our unpublished stories."
Russia: Local editor and deputy knifed by two assailants
Two unidentified individuals attacked Igor Rudnikov, the founder and editor of the newspaper Novaye kolyosa and deputy of the Kaliningrad district parliament, on 17 March. The attack took place at a café in the city centre where Rudnikov often frequents.
The assailants reportedly waited for him outside the café and when the editor left, they slashed him with a knife. Rudnikov was taken to hospital where he was operated on. The editor's contacts claim the attack is related to his journalism activities.
He has published a number of articles on crime and corruption in the Kaliningrad region. He was previously assaulted in 1998 when he was Rudnikov was severely beaten in the entrance to his home.
Macedonia: Constitutional court ban journalists from session
The constitutional court in Macedonia announced on 16 March that a session on whether the president will regain the right to pardon persons convicted of electoral fraud would be closed to journalists and the public.
A heavy police presence kept protesters and critics 100 metres away from the court building, while a group of government supporters had set up camp protesting "in defence of the judges". In a statement, the Association of Journalists in Macedoni (ZNM) and condemned the decision to hold such an important session behind closed doors and have.
Until 2009, the president had right to pardon people accused of convicted of electoral fraud. The court has now ruled that the president can pardon alleged election-riggers.