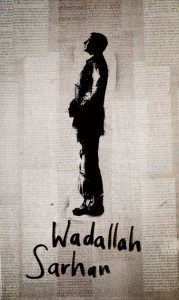 MURDERED  NOVEMBER 2004
Wadallah Sarhan, Editor-in-Chief, Akhbar Al-Mosul — Mosul,Iraq
Join us in demanding justice for Wadallah Sarhan, gunned down in November 2004 by assailants near his home, which doubled as the newspaper's office, according to local journalists and a local government official. The sources could not provide a precise date for his death. Sarhan may have been targeted because of suspicions that his newspaper had received US funding. According to one reporter, Sarhan's name was included on an insurgent "hit list" of local journalists that was posted in some local mosques in 2004.
In 2011, Iraq – with an impunity rating three times worse than that of any other nation – is ranked first in the Committee to Protect Journalists' Impunity Index for the fourth straight year. Plus, says CPJ, not a single one of the 92 journalists' murders recorded in Iraq this past decade has been solved.
Take Action: Write a letter demanding justice for Wadallah Sarhan
International Day to End Impunity is on 23 November. Until that date,  we will reveal a story each day of a journalist, writer or free expression advocate who was killed in the line of duty.