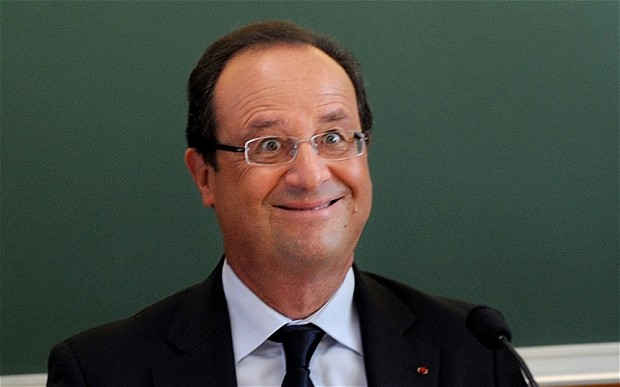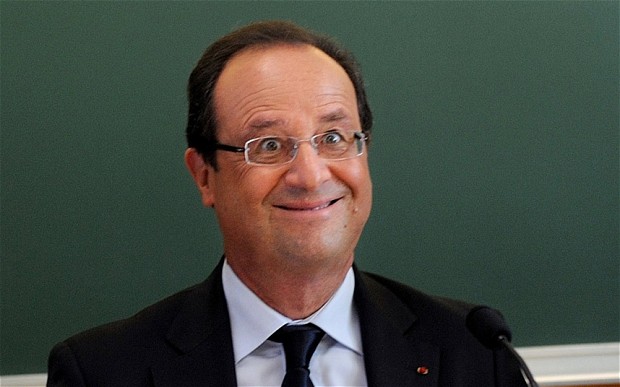 French news agency AFP has been caught up in a self-censorship row after attempting to retract a photo of President Francois Hollande flashing a gormless smile. The whole debacle has gone viral, forcing AFP to make a statement denying they had caved to government pressure. Rather, they cited internal editorial guidelines 'not to transmit images that gratuitously ridicule people.' However, politicians are not strangers to banning (or trying to ban!) images that makes them look a bit silly.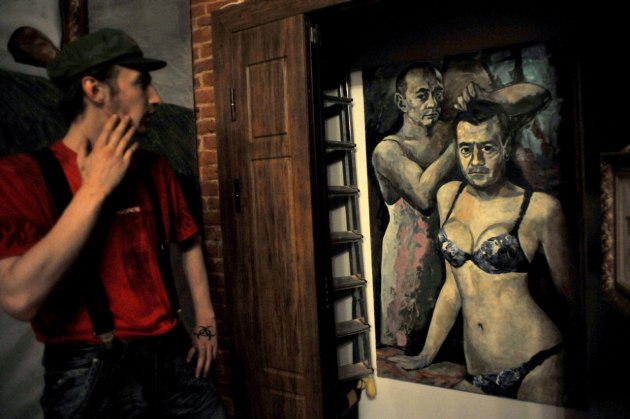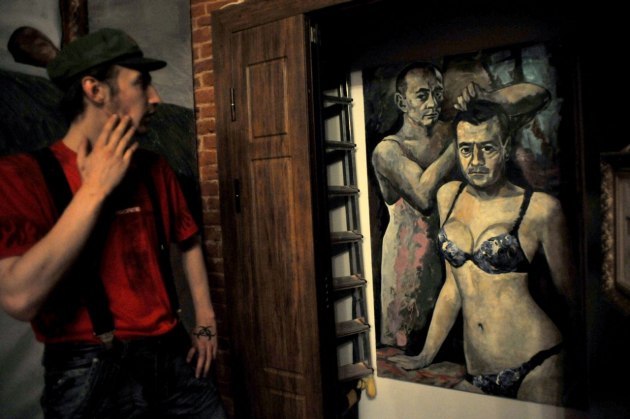 You'd think that Vladimir Putin, used to being in the public eye, captured in completely random and non-staged situations like this, wouldn't mind being the inspiration for some fine art. That turned out not to be the case when a St Petersburg gallery exhibited a painting of Putin and PM Dmitry Medvedev – the former sporting a fetching pink negligee, the latter a black lace push-up bra. Russian police raised the gallery and removed the picture in question, as well as three others depicting Russian political leaders. The reason given was that the imagines 'violate existing legislation'.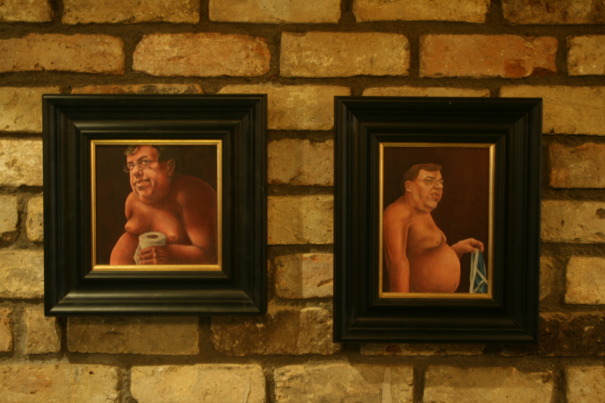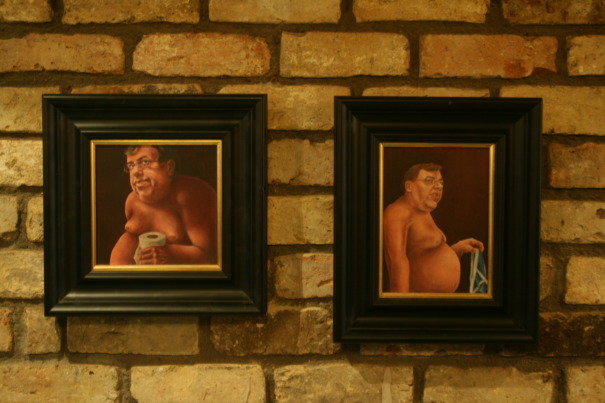 Back in 2009, artist Conor Casby painted two pictures of former Irish taoiseach Brian Cowen sitting on a toilet naked. He then hung them on the walls of the National Gallery and the Royal Hibernian Gallery in Dublin, and broadcaster RTE made a short piece about it. The outcome? RTE had to issue a formal apology and remove the item from its online archive. Meanwhile, the police launched a country wide manhunt for Casby. He had to hand over five more paintings to the police and faced potential charges of indecency, criminal damage and incitement to hatred. All for making a politician the butt of his joke.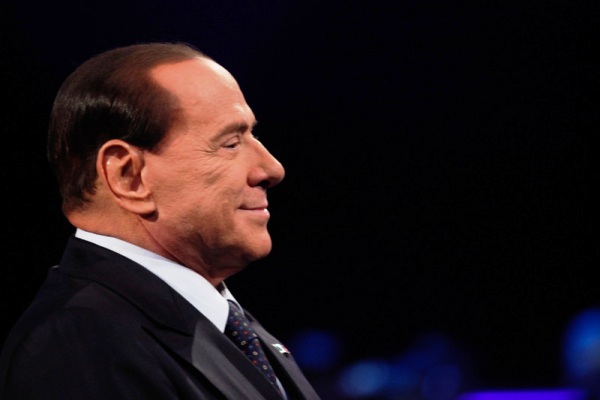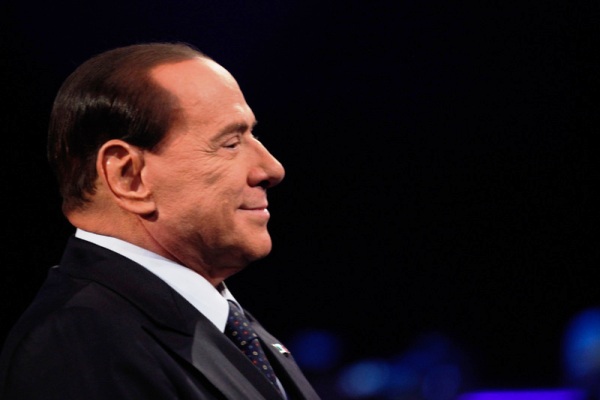 In 2002, former Italian Prime Minister Silvio Berlusconi was accused of censoring a play putting him and his compatriots in an unfavorable light. Renowned theatre director Luca Ronconi used caricature pictures of Berlusconi and two other ministers as props in his production of Greek comedy "The Frogs." Ronconi said officials from ruling party Forza Italia tried to make him remove the pictures from stage. Berlusconi, on the other hand, stated that while the pictures 'didn't please him': 'The government, the whole government, doesn't even know what censorship is.'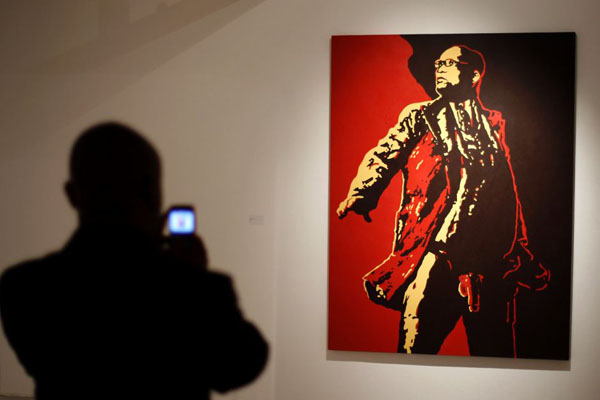 South African President Jacob Zuma caused quite a stir when he demanded that a painting of him be removed from Johannesburg's Goodman Gallery. 'The Spear' was in the style of portraits of revolutionary leaders, but for small fact that his, um, spear, was hanging out. He also wanted City Press newspaper to remove a photo of it from their website. When both refused, Zuma's party the ANC declared they would take the gallery to High Court and called for a boycott of City Press. Finally, a couple of ANC supporters were caught on tape defacing the painting. Taking the matter of The Spear into their own hands, some might say (sorry).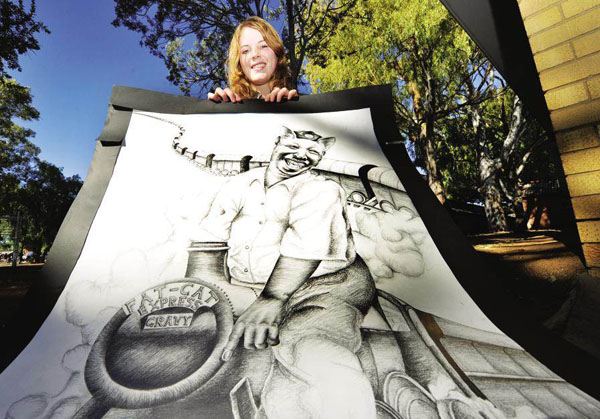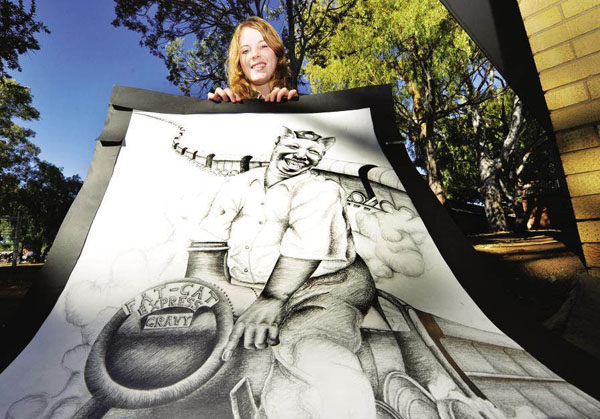 At least it seems the future leadership of the ANC is getting some training in dealing with awkward art-related stories of their own. Bloemfontein student Alta Bonnet (17) was told her painting depicting former ANC Youth leader Julius Malema 'as a fat cat on a gravy train' might not be exhibited at a city art show. The picture was deemed 'too political'.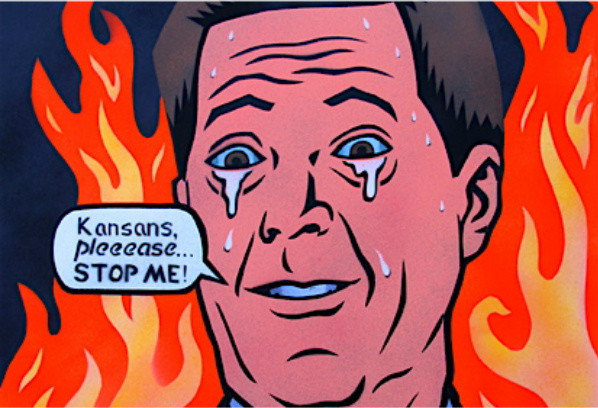 Kansas artist Dave Loewenstein last year had his picture of Governor Sam Brownback removed from a cafe in the state's capital Topeka. The picture is a cartoon depiction of the governor, with the words 'REJECT BROWNBACK' printed on. Loewenstein said the picture was in protest at Brownback's policies and not him personally. Greg Ready, the landlord of the building, said they had chosen to remove the painting because Brownback's daughter worked at the cafe in question, adding 'there was no political motivation for this action whatsoever.'
But you could understand Brownback being a little thin skinned – this wasn't the first time he had been viciously attacked. In 2011, when his office took note of a tweet by High School student Emma Sullivan (18), her principal demanded she write an apology letter to the governor. The tweet? "Just made mean comments at gov. brownback and told him he sucked, in person (hash)heblowsalot." Scathing.
Have we missed any? Let us know in the comments!