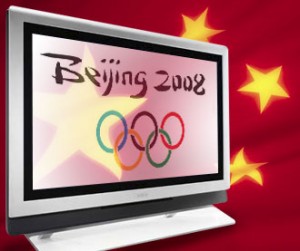 As the Games begin in Beijing, Index publishes a roundup of arrests, detentions and surveillance since January –– a reminder that China has yet to meet its Olympic challenge of harmony and openness.

JANUARY
24 January: Four journalists with German TV station ARD are stopped from interviewing the wife of imprisoned human rights activist and lawyer Chen Guangcheng.
31 January: A new law censoring the publication of online material is introduced. Only video and audio files licensed by the country's Ministry of Information Industry (MII) and State Administration of Radio, Film and Television (Sarft) and which serve 'socialist ideals and the Chinese people' will be allowed to be published on the Internet. All unapproved material, such as pornography or files referring to ethnicity or gambling, will be prohibited.
FEBRUARY
1 February: The Beijing Information Office circulates a list of new banned keywords and phrases, asking ISPs to update their systems. The banned phrases, mostly relating to the Internet, include 'Chinese Internet control' and 'self-censorship'.
2 February: Li Changqing, the former editor of Fuzhou Daily, completes his prison term. Changqing was arrested in 2006 after posting a blog on international news website Boxun.com reporting on the dengue epidemic in the Fuzhou region.
5 February 2008: Internet journalist Lu Gengsong is sentenced to four years' imprisonment for 'inciting subversion of state power'.
6 February: Surveillance of Zeng Jinyan, HIV/Aids and human rights activist, blogger and wife of arrested activist Hu Jia, is stepped up. She is threatened with imprisonment for speaking out about her and her husband's situation.
8 February: Yu Huafeng, former editor-in-chief of the liberal Guangzhou-based newspaper Nanfang Dushi Bao, is released after four years in jail. Sentenced to 12 years' imprisonment in May 2004 for 'corruption', he is released following pressure and campaigns led by both international organisations and those in China. More than 2,300 Chinese journalists signed a petition for his release.
14 February: Horror films are banned to 'protect adolescents' psychological health'. Film producers are told they have three weeks to find and report incriminating material to the committee.
20 February: Police arrest ten people and detain three after they are linked to the distribution of celebrity pornographic photographs. Censors also force search engine Baidu to apologise for its role in the distribution.
MARCH
7 March: Guangdong writer Liao Zu-sheng is forced to leave Beijing after being detained by police at Tiananmen Square.
8 March: Civil rights lawyer and university lecturer Teng Biao is released after being detained and questioned by Beijing Public Security Bureau officials for 41 hours. He had reported to colleagues that he was under police surveillance and had been warned to desist from all human rights activities ahead of the 2008 Beijing Olympic Games.
10 March: Peaceful protests in Lhasa marking the 49th anniversary of the Tibetan uprising against Chinese rule turn violent after military attempts to block the demonstration.
14-17 March: Reports of the number of people killed as a result of the protests cannot be verified because of official restrictions on reporting from Tibet. Access to international news websites is blocked, as are discussion forums, and access to YouTube is prohibited after images of protests are uploaded. International radio stations are jammed in Tibet and Internet cafe owners are encouraged to increase their surveillance of clients. Foreign and domestic journalists are prohibited from travelling to report on protests in Tibet and to provinces with significant Tibetan populations; several journalists are arrested.
23 March: Independent journalist Naranbilig is arrested, and his computer and personal documents are confiscated. His family is not informed of his arrest until he is released on bail and placed under house arrest for one year. His arrest is said to be in connection with his writing about minorities in Inner Mongolia.
23 March: A proposed ban on headscarves in Xinjiang, the Uighur Autonomous Region, is met with protests. Authorities dismiss the protesters as terrorists wanting to 'split the motherland'.
25 March: Human rights activist Yang Chunlin is sentenced to five years' imprisonment on charges of inciting subversion of state authority.
APRIL
1 April: Tibetan singer, writer and TV producer Jamyang Kyi is arrested and held incommunicado.
5 April: After the International Olympic Committee reiterates that visiting journalists should have unrestricted access to the Internet during the Olympic Games, parts of the English language version of Wikipedia appear to be unblocked, although the Chinese language version is still restricted. Searches for topics such as 'Tibet' and 'Tiananmen Square' result in a message stating that the browser is unable to connect to the Internet.
3 April: Human rights activist Hu Jia is sentenced to three and a half years' imprisonment on charges of 'inciting state subversion'.
10 April: After being sentenced to two years' imprisonment in July 2007 for 'obstructing the police from carrying out their public duty', Internet writer and activist Zhu Yufu receives a further two-year sentence.
19 April: Tibetan Nyima Drakpa is arrested in Sichuan province for providing information to journalists based outside China.
MAY
3 May: Writer and journalist Zhou Yuanzhi is arrested together with his wife. He is released, under heavy restrictions, on 15 May. Authorities had been critical of his writing, which focuses on social problems and government corruption.
5 May 2008: Chang Ping, deputy editor of the daily Nanfang Dushi Bao, is removed from his post because of his editorials about Tibet and other sensitive topics.
9 May 2008: Writer Chen Daojun is detained in Chengdu on suspicion of subversion. He is later charged with 'inciting splittism' for his writing about the government's treatment of Tibetans.
12 May: Sichuan earthquake. China applauded for transparency and relative openness towards national and international press.
13 May: Qi Chonghuai, an imprisoned journalist in China who had written critically about local officials, is sentenced to four years' imprisonment for fraud and extortion. There are reports of Qi being physically assaulted by courtroom officials during the trial.
16 May: Ren Shangyan, assistant director of the corruption-monitoring website China Justice Advocacy Web, is detained while investigating a case of alleged nepotism in Heilongjiang Province.
17 May: Writer and professor Guo Quan is detained after writing about the government's response to the earthquake.
JUNE
3 June: Police forcibly drag reporters and photographers away from a protest by the parents of victims of the recent earthquake.
4 June: Writer and press freedom activist Liu Xiaobo is threatened and detained by the police.
10 June 2008: Huang Qi, director of Tianwang Human Rights Center, is arrested for 'illegal possession of state secrets'.
JULY
11 July: Police confiscate Chen Yang's camera and memory card. The reporter for Hong Kong newspaper Ming Pao was reporting on a small protest in Beijing.
21 July: Chinese authorities re-arrest cyber dissident Du Daobin for violating the terms of his probation. He is accused of posting articles on overseas websites.
23 July: The Chinese authorities refuse to free housing rights activist Ye Guozhu when his four-year prison sentence is completed. He will remain in prison until October.
25 July: Journalist FC Law of Hong Kong's Cable News TV is harassed by police in Beijing.
28 July: Foreign journalists working from the Olympics press centre in Beijing are unable to access several human rights websites, including the Amnesty International website.
30 July: Chinese and Olympic Officials confirm international journalists will not have completely uncensored Internet access during the Olympic Games.
AUGUST
1 August: Days after Chinese officials confirm foreign journalists will not have completely uncensored access to the Internet, some politically sensitive websites are unblocked. Websites associated with the Falun Gong remain inaccessible.
6 August: Zhang Wei is detained for 'disturbing social order'. The prominent housing activist applied for a permit to protest in Beijing's designated Olympic protest zone, but her application was rejected.
Compiled by Peter Wilson
Sources: Amnesty International, ARTICLE 19, BBC, Committee to Protect Journalists, Chinese Human Rights Defenders, China Media Project, Danwei, Financial Times, Global Voices, Guardian, Hong Kong Journalists Association (HKJA), International Federation for Human Rights, International Federation of Journalists, International Herald Tribune, Inquirer, International PEN, PEN American Center, Protection Online, Radio Free Asia, Reporters sans frontières, Reuters, Southern Mongolian Human Rights Information Center, World Association of Newspaper