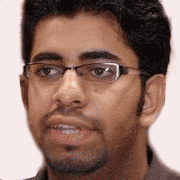 As Bahraini soldiers — aided by foreign troops — crush protests, youth activist Mohammed Al-Maskati, whose family have been detained, asks the international community to speak out

On 14 February 2011, the people of Bahrain took to the streets in peaceful and civilised protests in order to demand reforms that would guarantee their basic human rights and freedom. The government chose to suppress the people by force, using riot police and deploying the army.
Two months later, and the situation has escalated to a very dangerous and disturbing level. Currently, soldiers from the Gulf Cooperation Council countries (which includes Bahrain, Kuwait, Oman, Qatar, Saudi Arabia and the UAE) are being utilised to restrain protesters demands by any means necessary disregarding any civil laws, or even basic human rights.
At the present there are more than 600 detainees including human right activists, political figures, doctors, engineers, lawyers, teachers and even students. Thirty people have died, from direct bullet wounds, or sustained injuries. Four activists have died in police detention as a result of torture.
The majority of the detainees were arrested in the middle of the night. Armed and masked military units break down doors and enter houses with no warrants, no warnings. In most of these cases the contents of raided houses were damaged severely.
The Salmaniya Medical Complex — the main operating hospital in Bahrain — has been taken over by military forces. The hospital is now besieged by soldiers intent on preventing people from getting treatment. Doctors and nurses have been interrogated, detained and many have been suspended.
This oppression has even reached Bahraini students studying abroad in Europe. Many of them had their scholarships withdrawn; including their monthly allowances and their tuition fees. This has placed the students in a very difficult situation; if they return to Bahrain the face a credible threat of being arrested, tortured or even worse.
On the ground the situation is even more extreme. There is a heavy military presence in many areas in Bahrain. There are check-points at many locations, where you run the high risk of being detained for no reason at all. At night it became very common to smell tear gas and to hear the sound of gun shots and helicopters.
The situation in Bahrain is critical, and the lives of many of its people are at high risk. We therefore urge the international community to take an immediate and effective action to try salvage the situation before more damage is caused.
List of cyber activists detained and arrested in Bahrain
Mohammed Al-Maskati is President of the Bahrain Youth Society for Human Rights