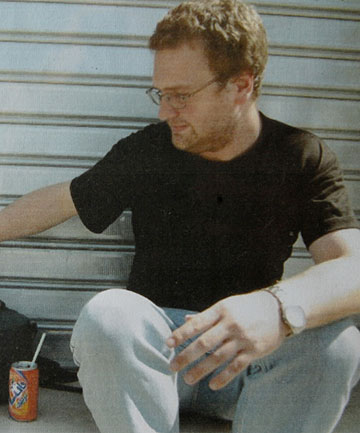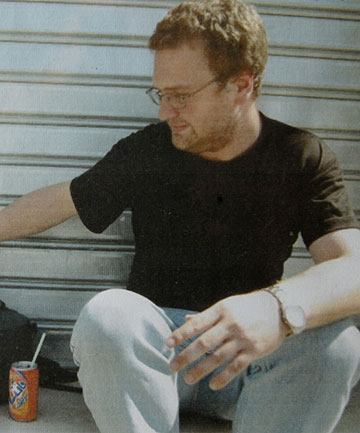 The arrest and detention of a Kiwi journalist lays bare the risks and calculations taken by foreign journalists in Yemen. Iona Craig reports from Sana'a
The arrest last week of 28-year-old freelance journalist, Glen Johnson, in southern Yemen was unsurprising news for foreign reporters who are based here, or to anyone who has have ever considered attempting to cover the story of the southern separatist movement here in Yemen. But what is worrying is his continued detention.
As a foreigner trying to write about the south (and similarly the northern Houthis who have fought several wars with the government since 2004) it's a risky business in Yemen. Although this appears not to have been Johnson's mission (he was reportedly covering people smuggling via Djibouti), any Western face in the south is treated with suspicion by the authorities.
Long before anti-government protests began here in January, followed by widespread unrest since February, turning up in the southern port-city of Aden would result in a polite greeting by a smartly dressed Yemeni, either at the airport, or any hotel you chose to frequent. Questions asking: where you are from, what you are doing and why you are there, would follow. These suited men, otherwise known as the PSO (political security) seem harmless enough on approach, but are certainly best avoided.
Travelling around Yemen, especially in the south, without permission to do so, or surreptitiously, will inevitably lead to arrest and deportation.
I turned down an invite of a trip to Abyan on my last visit to Aden, despite the insistence of a deputy minister. I didn't have the paper work that would permit free passage through numerous checkpoints. Ducking and diving the authorities is perhaps worth the risk for visiting journalists, but as a resident reporter you in effect risk losing your job if you're deported. The cost is rarely worth it. Cover the story as best you can from here? Or do it from a desk in London, Cairo or Dubai? These are the stories you think you'll reserve for the weeks before you decide to leave the country for good.
But the most worrying and unique aspect of Johnson's arrest is, that so far, he hasn't turned up at Sana'a airport, accompanied by security personnel to await the next flight out, as is common policy when foreign journalists are deported here.
With the current unrest and lack of governance it's a concern that his detention could be prolonged. Government security contacts in the capital Sana'a were not even aware of his existence when contacted this week.
Many civil servants and government employees have complained of not being paid for several months since anti-government protests began. With payment often being linked to their allegiance, or lack of, to the now departed president Saleh.
The concern is that Johnson's detention could become a bargaining chip for disgruntled government officials in Lahij, where he is reportedly being held, possibly for financial gain. In a far off prison in the south the publicity surrounding his imprisonment is weakened. Conditions will be far from pleasant. Although as a foreigner it is likely he will be treated far better than his Yemeni counterparts.
As a freelance journalist outside help to negotiate his release will lack support from a regular employer, as is the lot of a freelancer in such circumstances. The British Embassy in Sana'a, currently reduced to a skeleton staff due to the security situation here, is helping. But moves to secure his release look limited. Details of Johnson's detention are sketchy and unconfirmed, according to a Foreign Office official. The current security and operational situation "is seriously constraining their ability to make much progress."
This is not the first brush with authorities Johnson has had during the Arab Spring, but Amnesty International and the International Journalist Federation (IJF) have already raised their concerns about his continued detention in Yemen. With limited information about his imprisonment and the worsening security situation in the south, the calls for Johnson's release require amplified support and action.
Many Yemeni journalists and local media outlets have come under attack in recent months, amid widespread anti-government protests.
The Reporters Without Borders (RSF), 2010 Press Freedom Index, last year ranked Yemen 170 out of 178 countries.
Iona Craig is a freelance journalist based in Sana'a