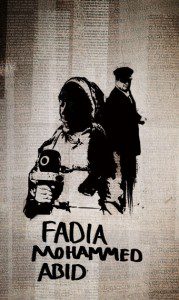 MURDERED 15 NOVEMBER 2006
Fadia Mohammed Abid, Journalist, "Al-Masar", and her driver — Mosul, Iraq
Join us in demanding justice for Fadia Mohammed Abid. Gunmen in a car shot and killed the journalist and her driver in the Tahrir neighbourhood of east Mosul as they were on the way to the office on 15 November 2006. According to the International Federation of Journalists, there were four deadly attacks on Iraqi journalists and media workers that week alone.
In 2011, Iraq – with an impunity rating three times worse than that of any other nation – is ranked first in the Committee to Protect Journalists' Impunity Index for the fourth straight year. Although crossfire and other conflict-related deaths have dropped in Iraq in recent years, the targeted killings of journalists spiked in 2010. Plus, says CPJ, not a single one of the 92 journalists' murders recorded in Iraq this past decade has been solved.
Take Action: Write a letter demanding justice for Fadia Mohammed Abid
International Day to End Impunity is on 23 November. Until that date,  we will reveal a story each day of a journalist, writer or free expression advocate who was killed in the line of duty.
Latest posts by Alice Purkiss
(see all)