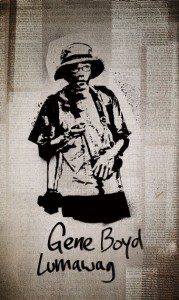 MURDERED 12 NOVEMBER 2004
Gene Boyd Lumawag Photo Editor, MindaNews news service — Jolo, Philippines
Join us in demanding justice for Gene Boyd Lumawag, shot in the head and killed instantly by an unidentified gunman in Jolo, Sulu, on 12 November 2004. Lumawag was preparing a story on good governance in the Autonomous Region of Muslim Mindanao.
The exact motive for Lumawag's murder was unclear. Army investigators and the head of the local anti-terrorism unit said they suspected members of the Abu Sayyaf, the Islamic separatist group linked to al-Qaeda that has made headlines in recent years with high-profile kidnappings for ransom. In late 2004, charges were filed against members of Abu Sayyaf, but the case remains unsolved. Military officials claimed that the suspects were killed in one of their operations against Abu Sayyaf.
Take Action: Write a letter demanding justice for Gene Boyd Lumawag
International Day to End Impunity is on 23 November. Until that date,  we will reveal a story each day of a journalist, writer or free expression advocate who was killed in the line of duty.