Despite making two award-winning documentaries, filmmaker Ashvin Kumar has faced difficulty having his films shown. Mahima Kaul reports on his battle with India's Censor Board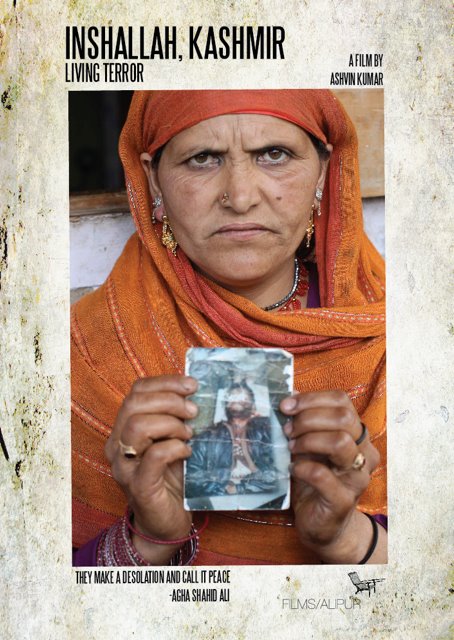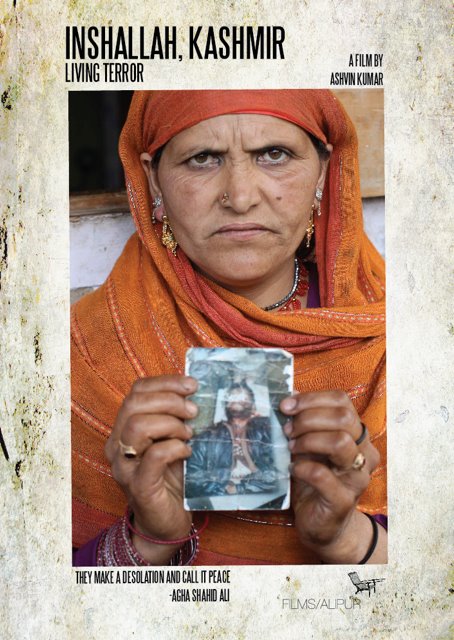 Indian filmmaker Ashvin Kumar is in a curious position. His documentary, Inshallah Kashmir, recently won this year's India's National Award for "Best Investigative Film". Kumar also won the 2012 National Award for "Best Film on Social Issues", for his documentary Inshallah Football. Despite the press and adulation he has received, Kumar is still struggling to have his films screened on TV. Even the public service broadcaster refuses to air his films as they have received an "A" (Adult) certificate — a "polite" form of censorship, as Kumar told Index.
Kumar's story begins in Kashmir, the backdrop for both of his films. His first film, tracking the journey of young footballers trying to arrange visas to attend a tournament in Spain, exposed raw nerves within Kashmiri society. What should be a simple process for any talented footballer became an ordeal for one young boy, who was refused a visa for having a surrendered militant for a father. Out of this story came Kumar's next documentary, a raw and in-depth look at the Kashmiri people, including those who participated in militancy against the Indian government in the 1990s.
When Kumar applied to the Censor Board to approve Inshallah Football in 2010, his application got rejected outright, despite an early indication that he would get approval. This, after he had been assured by the Board that certification was only a formality at this point. In 2011, the Censor Board eventually awarded Kumar's film Adult (A) certification. Confused, Kumar filed a RTI (Right to Information) request and was told that the Board felt the characters were not authentic. The board also felt Kumar's film was too critical of the government.
What bothers Kumar is the "quasi ban" that results from the A-certificate, a decision normally reserved for feature films with gross violence and nudity. The film, which amazingly went from censored by the government to being honoured by it, can't be shown on TV because of its alleged adult content. At the time Kumar stated in an extremely frank interview:
"The cynical view is that they are now trying to come across as more equal and liberal than they are. Some other filmmakers I've spoken to said this is exactly what they do. They first ban it, and then when they see that public opinion is not working in favour, they give it a National Award. I hope we got the National Award on the merit of the film and not because of political reasons."
Worried that his next venture would be met with the same fate, especially since Inshallah Kashmir deals directly with militancy and its fallouts in Kashmir, Kumar decided to release it online for one day, 26 January 2012, India's Republic Day. At the moment, the film has both an "A" certification and despite its honour from the government, it still cannot be aired on TV. Kumar has now put the film online for free.
The exchanges with the Censor Board has made Kumar and others question both its role and its intentions. Many filmmakers feel that the censor board's excessive and unnecessary interference has resulted in "pre-censorship" for filmmakers. Kumar told Index that, as a result, he feels like movies from this generation will not reflect today's realities, and because of censorship "we are losing precious documentation of where we are as a civilisation."
An online petition to Save Indie Cinema is challenging this status quo. The petition, which includes some of India's most respected names in film, is trying to draw attention to the fact that indie cinema is being marginalised by both the government and distributors. They feel the government should budget for exhibition space for smaller movies, and even A-rated movies should be screened by the public broadcaster, albeit at a later time at night. The other complaint is that some of India's biggest blockbusters, shown freely on both state and private channels, get "U" (universal) ratings by the Censor Board, despite containing violence and vulgarity. And distributors often relegate indie films to awkward showtimes, therefore sidelining them.
Perhaps as a response to this, the government has recently announced that  National Award winning films will be broadcast on Doordarshan, an Indian public broadcaster. They also added that they will consider screening them in commercial theaters.
For Kumar, this is a moment for cautious joy. "I hope this is true," he wrote on Facebook about the news.
Mahima Kaul is a New Delhi based journalist. She tweets from @misskaul.