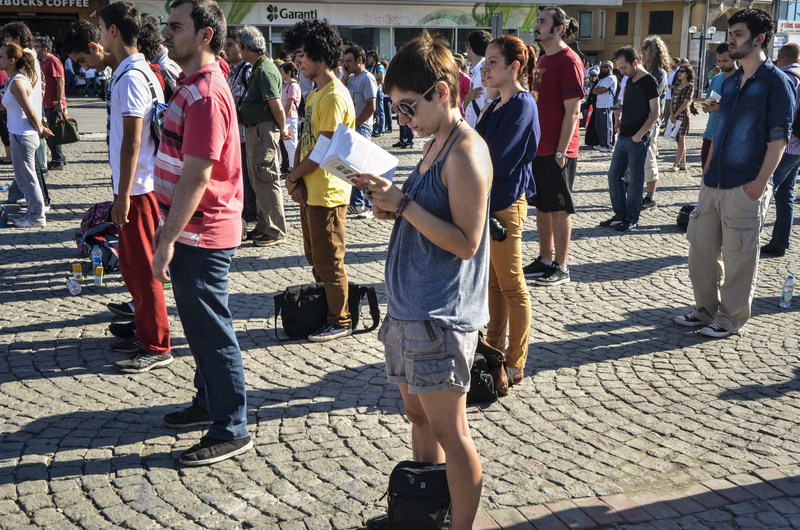 A Turkish student attacked while participating in anti-government protests died Wednesday. Ali İsmail Korkmaz suffered a cerebral haemorrhage after unknown assailants attacked him during a protest in the northwestern city of Eskişehir on 2 June.
Korkmaz is the seventh protester to die since the start of unrest on 28 May, when protesters first rallied against the government's plan to turn Gezi Park — one of Istanbul's important green spaces — into a shopping mall. The protest movement quickly snowballed, after police used tear gas to disperse the initial 50 protesters.
On 28 July, members of IFEX are calling on seven people to stand silently in front of Turkish embassies around the world for seven minutes at 12:00 PM, in solidarity with Turkey's ongoing protests. The silent protest has become a symbol of Turkey's peaceful protesters. Participants are asked to wear the names of those who have been killed.
Mass protests eventually overtook Istanbul's Taksim Square, and protests were sparked across the country, after the government's heavy-handed response.
June saw clashes between protesters and security forces, as both camps battled for control of the square. Riot police forced protesters out of Taksim Square during an overnight raid on 11 June.
The Turkish Ministry of Interior has reported over 4,900 protesters in custody, as well as over 400 policemen and 4,000 demonstrators wounded.
Read more here about the campaign, and for details on how to organise a protest.
Latest posts by Sara Yasin
(see all)