Activists are continually harassed and punished for standing up and speaking out about social and political issues they feel are unjust in their country. Here are five activists whose government didn't quite like what they had to say.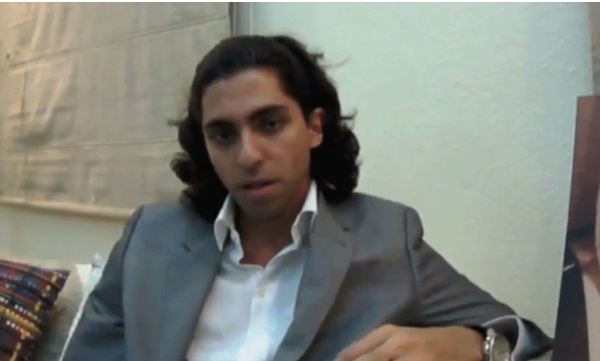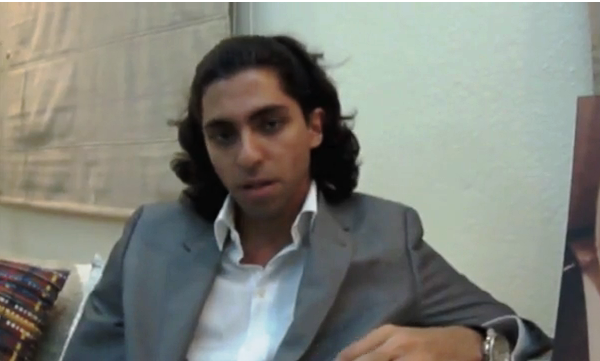 Raif Badawi- Saudi blogger punished after calling for 'day of liberalism'
It would seem absurd to most people that "liking" a Facebook page could land you in jail. However, that was one of the crimes charged against Raif Badawi after he "liked" an Arab Christian page on the social networking site. The young co-founder of the Liberal Saudi Network, a website that has since been shut down, was arrested in June 2012 for "insulting Islam through electronic channels", including insulting Islam and portraying disobedience.
In January, a court had refused to hear apostasy charges against Badawi, concluding that there was no case. Apostasy carries the death sentence in Saudi Arabia. He has since been sentenced to 600 lashes and seven years in jail.
Eskinder Nega- Ethiopian blogger
Eskinder Nega is a well-known name in Ethiopia whose journalism has been recognised by major organisations globally; he is currently serving 18 years in jail for supposedly violating the country's anti-terrorism legislation.
Nega was arrested in September 2011 after publishing, somewhat ironically, an article criticising his government's detainment of journalists as suspected terrorists, in particular the arrest of Ethiopian actor and government critic Debebe Eshetu . Along with 23 others, he was then convicted of having links with US-based opposition group Ginbot Seven, an organisation Ethiopia had recently added to its list of terrorists.
This is not the first time Nega has been imprisoned for speaking out in defense human rights. Meles Zenawi's government  handed him a total of eight sentences over the past decade. He is also not the only journalist to face prosecution under the Ethiopian government. According to the Amnesty Annual Report 2013 a number of journalists and political opposition members were sentenced to lengthy prison terms on terrorism charges for calling for reform, criticizing the government, or for links with peaceful protest movements. Much of the evidence used against these individuals consisted of examples of them exercising their rights to freedom of expression and association.
Shi Tao- Stung by Yahoo in China
2013 was a good year for Shi Tao; the Chinese reporter was finally released after documents leaked by Yahoo to his government saw him spend the past eight and a half years behind bars.
Tao sent details of a government memo about restrictions on news coverage of the Tiananmen Square massacre anniversary to a human rights forum in the United States. He was subsequently arrested in 2004 and sentenced the following year charged with disclosing state secrets.
Reporters Without Borders said the branch of Yahoo in Hong Kong assisted the Chinese government in linking Shi Tao's email account to the message containing the information he had sent abroad. Yahoo was heavily criticised at the time by human rights activists and U.S. legislators with Jerry Yang, co-founder of Yahoo, publicly apologising to Shi Tao's family.
Tao was released 15 months before the end of us 10 year restriction. It is unclear why his early release occurred.
Ngo Hao- Vietnamese blogger
You're never too old to go to prison as 65-year-old activist Ngo Hao found out after he was handed 15 year sentence earlier this year on charges of attempting to overthrow the Vietnamese government. Accused of writing and circulating false and defamatory information about his government and its leaders, Hao was arrested in February. Further accusations included a peaceful attempt to instil an Arab Spring-style revolution and of working with dissident group Bloc 8406.
Reporters Without Borders criticised Hao's trial for a lack of his right to a fair defence and the unwillingness to allow any family members to attend the hearing asides from his son.
Just weeks before an appeal court in the south of the country also sentenced two bloggers, Nguyen Phuong Uyen and Dinh Nguyen Kha. This takes the estimated total of bloggers behind bars in Vietnam to 36.
Jabeur Mejri- Tunisian blogger seven and a half years for posting on Facebook
After the 2011 Arab Spring many Tunisian bloggers were able to express themselves freely; a stark contrast to the censorship, arrest and jail they had come to expect under the rule of former President Ben Ali. One such blogger was Jabeur Mejri who, in March 2012, posted a cartoon of the Prophet Mohamed on his Facebook page, a post that sentenced the blogger to over seven years in jail for "attacking sacred values through actions or words" and "undermining public morals".
The rise of 'opinion trials' has become a concern to many with Mejri being the first person sent to jail under the procedure. Lina Ben Mhenni told Amnesty International: "You can go to jail for a word or an idea. 'Opinion trials' have become part of our daily lives. As in many other countries, Tunisia's taboo topics are religion and politics. You can't criticize the government in general or the Islamists in particular."