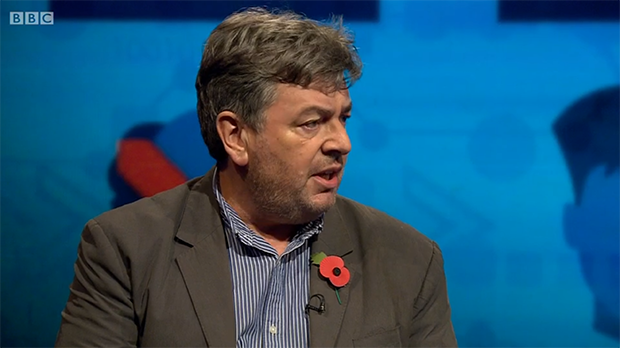 One of the truly great things about being a student used to be the exposure university life gave you to all sorts of views — absurd and otherwise — and being able to decide for yourself what to make of them. Students were once known for their dedication to free speech and academic freedom, epitomised by the Free Speech Movement at the University of California, Berkeley, 1964-65.
In 2015, students are more renowned for the practice of trying to ban anyone they believe to have dangerous views in order to protect fellow tutees, whether it's removing the Sun from the shelves or refusing airplay to Robin Thicke's Blurred Lines. We witnessed this tendency most recently with the petition to ban Germaine Greer from speaking at Cardiff University because of her "misogynistic views towards trans women".
Index on Censorship chairman David Aaronovitch appeared on BBC Newsnight on Thursday to debate free speech at universities with Toke Dahler, a representative of Leeds University student union. Dahler said that "it's up to students" to decide where the threat lies, and it is the student union's responsibility to then "make sure that students feel safe and feel welcome".
For Aaronovitch, student unions should be places of lively debate and discussion, rather than places where students are "hermetically sealed away behind a form of intellectual rampart within which they can feel safe". The problem with Dahler's view, said Aaronovitch, is one of definition. What do we mean by safe? Who exactly feels unsafe? And what do they feel unsafe from?
The full interview is available on BBC iPlayer until 28 November. You can watch it here (starts at 27:40).