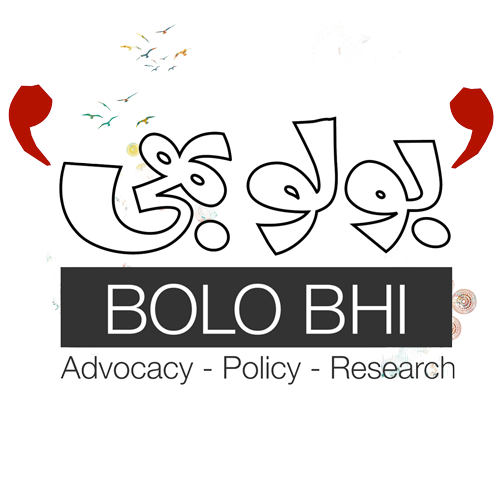 The 2016 Freedom of Expression Campaigning Award-winner Bolo Bhi are a digital campaigning group who have orchestrated an impressive ongoing fight against attempts to censor the internet in Pakistan.
The all-women management team have launched internet freedom programmes, published research papers, tirelessly fought for government transparency and run numerous innovative digital security training programmes.
In 2015 the group turned their attention to the draconian Prevention of Electronic Crimes Bill, organising an extraordinary campaign of events, lobbying, press conferences and online actions. They brought international attention to a landmark bill that would otherwise have been pushed through with little public attention.
"This case alone could change everything for free speech in Pakistan." — Farieha Aziz, co-director Bolo Bhi