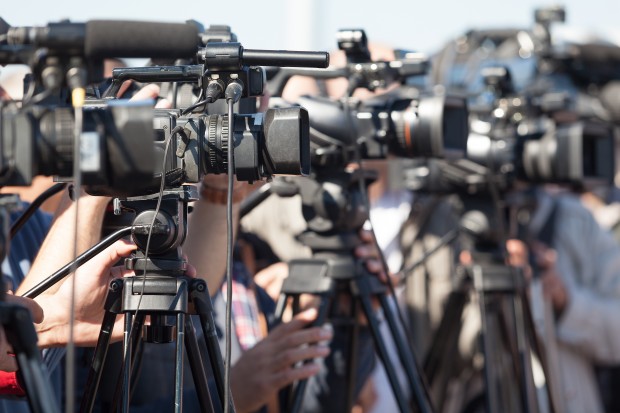 Each week, Index on Censorship's Mapping Media Freedom project verifies threats, violations and limitations faced by the media throughout the European Union and neighbouring countries. Here are five recent reports that give us cause for concern.

Members of the Greek far-right Golden Dawn party assaulted a journalist at a protest against the presence of a refugee detention centre on the island of Chios on 14 September.
Editor-in-chief of Astrapari.gr, Ioannis Stevis, was covering the events at the entrance of the camp when a local representative of Golden Dawn, Mattheos Mermigousis, assaulted him and threw his camera on the ground where it broke.
Greek riot police were close by when the assault happened but refused to arrest Mermigkousi despite his request. Stevis has pressed charges against local Golden Dawn representatives.
Ismar Imamovic, an editor at local broadcaster RTV Visoko, was assaulted by a masked individual after he left the TV station on 14 September.
The incident occurred shortly after midnight. As Imamovic told Patria, a few seconds after he had left the building a masked man attacked him from behind. "First he struck me down and then beat me brutally," Imamovic said.
The incident was reported to the police but so far there is no information regarding the culprits' identity. Political parties have condemned the attack.
A Dutch-Turkish journalist for the Turkish pro-government newspaper Sabah was arrested in the city of Zaandam while reporting on a police operation on 12 September.
Fatih Ozyar was filming a police raid in an area of Zaandam when he was asked by the police to leave. He told the police that he was a journalist but was arrested with eight other people.
"I was treated roughly by four police officers and brought to a police cell where I was left for 15 hours," he said. Ozyar was released the following day with a fine for not following police instructions.
The municipality of Amatrice announced on 12 September it plans to sue Charlie Hebdo magazine for a cartoon published about the 24 August earthquake that killed 295 people, Le Figaro reported.
The Amatrice municipal officials announced they were suing for libel.
"This is an unbelievable and senseless macabre insult made to victims of a natural disaster," the municipality's lawyer said.
Nedim Sejdinovic, the president of the Independent Journalist Association of Vojvodina, received death threats and threats of violence via Facebook on 12 September.
The threats came after Sejdinovic participated in a roundtable discussion about challenges in modern day Serbia. He compared Serbia in the 90s with the IS today. He also said that he believed Serbia's ruling party was deeply corrupt and had destroyed society.
The Independent Association of Journalists in Serbia condemned the threats and urged a special prosecutor for cyber crime to identify those who are responsible.

Latest posts by Ryan McChrystal
(see all)