Ken Saro-Wiwa Junior dies, age 47
The writer and presidential adviser had recently written for Index on Censorship magazine about the legacy of his father, environmental activist Ken Saro-Wiwa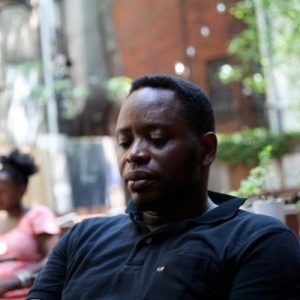 Nigerian writer Ken Saro-Wiwa Junior has died in London, aged 47, following a stroke.
Saro-Wiwa Junior, a journalist and special adviser to three Nigerian presidents, was the son of environmental activist Ken Saro-Wiwa, who was hanged at the orders of Nigeria's rulers in 1995.
Saro-Wiwa Junior last featured in Index on Censorship magazine in 2015, marking the 20th anniversary of the hanging by revisiting a letter his father sent him from prison.
From the Index on Censorship magazine archives, read in full: A letter from Ken Saro-Wiwa.
In it, Saro-Wiwa Junior wrote: "I am struck now as I was then at the way the letter is clearly written for public consumption as much as for my benefit. I bristled back then at the realisation that I was being served up as a piece of agitprop but now I can smile at the memory.
"I duly did my duty as instructed in the letter, getting the word out to the world's media and defending my father right up to his execution and for some time after. In a way you could say it was the making of me as a man, a journalist and a writer – pretty much as he predicted in this letter."
Vicky Baker is the former deputy editor of Index on Censorship magazine.
Latest posts by Vicky Baker (see all)