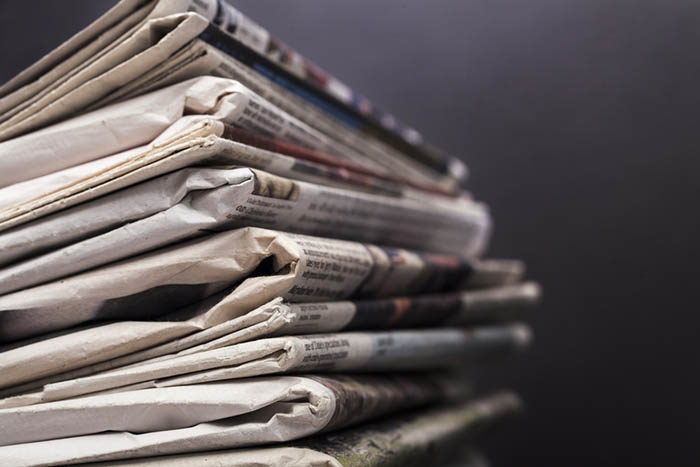 Each week, Index on Censorship's Mapping Media Freedom project verifies threats, violations and limitations faced by the media throughout the European Union and neighbouring countries. Here are recent reports that give us cause for concern.
A mass detention of journalists took place in three Belarusian cities during Freedom Day marches. Freedom Day is an unofficial holiday in Belarus, which is celebrated on 25 March to commemorate the proclamation of the Belarusian People's Republic in 1918.
The current regime does not recognise Freedom Day and often prevents opposition forces from celebrating it. This year the holiday events included a protest against a jobless tax that the authorities want to introduce. In Minsk 30 journalists were detained. Multiple journalists reported they were beaten by the police.
In Vitsebsk, Belsat TV journalists Volha Czajczyc and Andrus Kozel were violently detained as well as Artsiom Sizintsau, a journalist for Radio Ratsyya. Volha Czajczyc and Andrus Kozel  were pushed into a police car. Riot policemen failed to give them the reason for their detention and seized their equipment. The journalists were driven to Kastrychnitski district police station then set free.
Freelance journalist Larysa Schyrakova, who contributes to Belsat TV, was also summoned to the police station on 25 March and detained after the rally. Police gave the journalist an official warning against contributing to Belsat TV, and two other reports – for failure to appear after being summoned and for illegal production of media products – were written on her. On 26 March, the local police filed four more reports on Shchyrakova's being late; for the alleged mess near her flat; for failing to register as well as reports on illegal production of media products. Children's officer Dzmitry Volkau threatened to take her son away
Website OVD-Info, which monitors human rights violations and political repression in Russia, came under DDOS-attack after it started covering detentions and violations during the mass protests that took place on Sunday 26 March in Russia, the website reported on Facebook.  Visitors could not access the website and the staff experienced problems when publishing new reports.
According to OVD-Info, the attack began from 12 pm, 2 hours before the protests were to start. In Moscow, OVD-Info wrote that 1,030 people were detained during the protests. In Saint Petersburg, they wrote that around 140 participants were detained. Many detainees spent the night in police stations.
Journalist Gaspard Glanz, who regularly covers protests for independent website Taranis news, was assaulted by police officers posing as journalists on 19 March.
In a video published by StreetPress, two men who Glanz claimed had been posing as journalists spoke to him during an anti-racist march for justice and dignity in Paris.
Journalists for StreetPress and Le Monde informed Glanz that the two individuals were policemen posing as journalists.
When Glanz confronted the alleged police officers about their disguise, one of them started punching his camera before spitting on it, StreetPress reported. The incident took place in the presence of an Amnesty International observer.