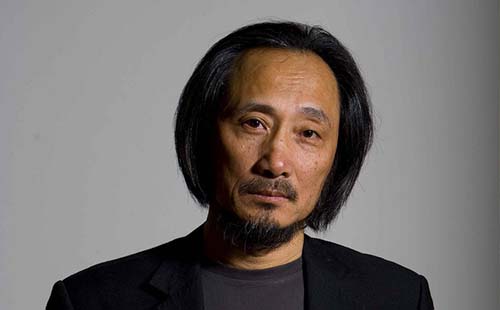 "An epic yet intimate work that deserves to be recognised and to endure as the great Tiananmen novel." The Financial Times' review on Ma Jian's 2008 novel The Beijing Coma was rather positive, and it was not alone. The book, which explores both the contemporary China and the well-known protests on Tiananmen Square in 1989, was also nominated for the Man Booker Prize and in 2009 it received Index on Censorship's TR Fyvel Book Award. The Chinese Government banned the book, and Ma himself often criticised the government for trying to erase all memory of the thousands of innocent lives lost during the Tiananmen massacre.
Although his works were banned in China, Ma – who is today a British citizen – had been able to return to the country regularly, until 2011, when he was prevented from crossing the border from Hong Kong to the mainland. He was given no reason for the ban, nor any implications of how long it would last. Although his movements were also closely monitored on his previous trips to China, after the ban he said to The Guardian: "The fact that I have been denied entry is an indication of how repressive the regime has become. It is vitally important for me, both personally and for my writing, to be able to return to China freely, so being barred entry has caused me deep concern and distress."
In spite of the ban, Ma kept on writing about China, and in 2013 he published the novel The Dark Road. In this he explores the costs of China's one-child policy through the lens of a poor family living in China's lesser mentioned rural hinterland. According to the New York Times: "In The Dark Road, as in Beijing Coma, Mr. Ma is adept at jolting our senses, transporting us, with a few words about a pain, a taste or an odour, to those parts of China, and millions of people, who exist on the far fringes of the economic miracle."
Not only does he try to shed light on the lesser known problems in China in his work, Ma Jian often speaks about the country in his public appearances as well. In 2012 when China was selected to be the London Book Fair's market focus he smeared red paint over his face to protest against China's censorship policies. He accused the 180 invited Chinese publishers of being the "mouthpieces of the government", and said: "In this book fair that looks so modern, so impressive, so beautiful, you will not see the ugly reality that lies behind … you will not hear the voices of the writers who are persecuted in China."
Júlia Bakó is a member of Index on Censorship's Youth Advisory Board. She is a Hungarian journalist, student and activist currently living in Budapest. After finishing her first degree in Journalism, she has started studying International Relations.