[vc_row][vc_column][vc_column_text]
After more than two months of waiting for a full response to a
freedom of information request
filed by Scottish Pen, the Glasgow School of Art has released a series of staff emails that explicitly show that Prevent, the UK's counter-terror program, was discussed in the process of the censoring of fine art student James
Oberhelm'
s artwork.
"Prevent is supposed to safeguard communities against the threat of terrorism, but the strategy is, in effect, counterproductive," Melody Patry, Index on Censorship's head of advocacy said. "The government should be encouraging discussions about how to counter radicalisation, but, in this case, it has clearly silenced the artist's interrogation of extremism through his work." 
Oberhelm's "Effects" [The Enthronement], which dealt with the geopolitics of the Middle East, was set to feature on the first day of the school's Interim Show in May. It included two propaganda videos issued by Isis, one of which showed an execution carried out by the extremist group on the border between Syria and Iraq. As the emails state, this is "difficult imagery". 
Oberhelm acquired the films from the public domain and had planned for the work to feature several content warnings before showing the clips. An email from someone at GSA (the authors are redacted) on 10 April states: "I think this needs to be looked at by the Prevent Group." The email goes on to say that the artwork "needs to be considered by the Head of School and with his line manager."
Oberhelm says he was informed via email on 11 April that his work "is now going to be reviewed by the 'Prevent Concerns Group.'" The group is "responsible for the strategic development and implementation of measures to meet the Prevent Duty". His work was subsequently removed from the show. 
Artist Bob and Roberta Smith spoke with Index about Oberhelm's  case: "Artists around the world are generally trying to do things that are permissible in democracies but sometimes not in their societies […] Artists must reserve the right to provoke society but that comes with risk and responsibility."
What follows is a selection of emails made available by the Glasgow School of Art.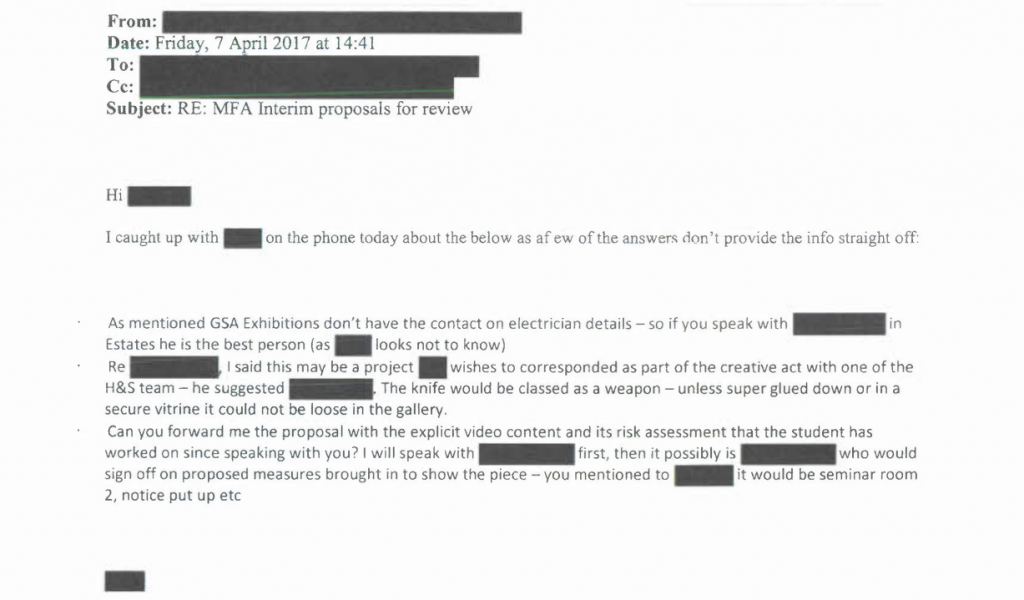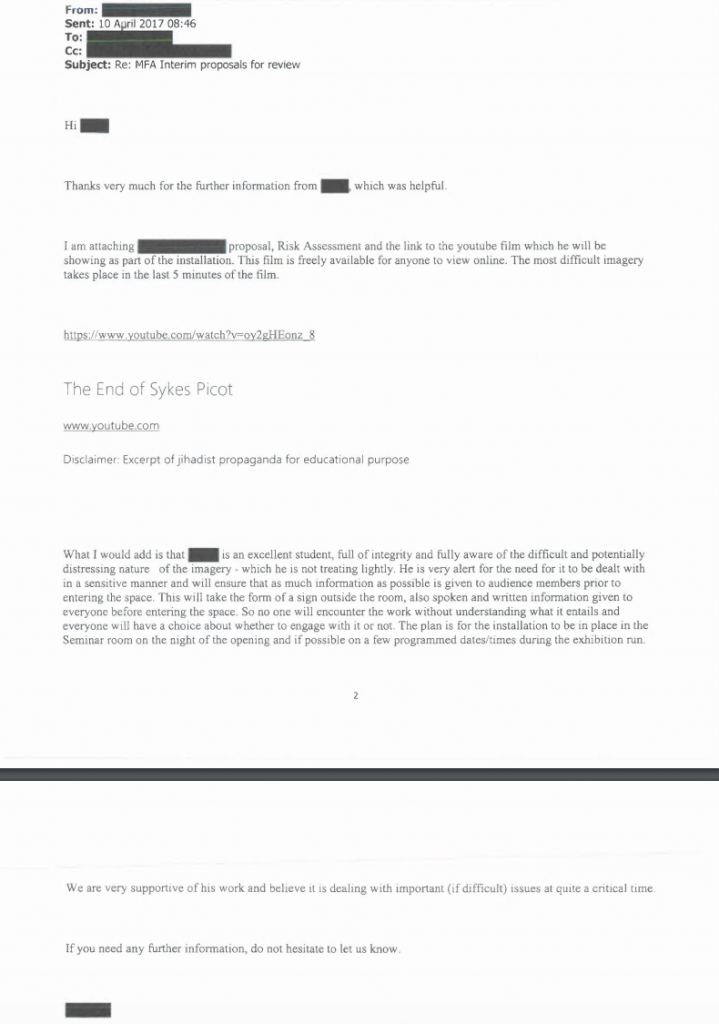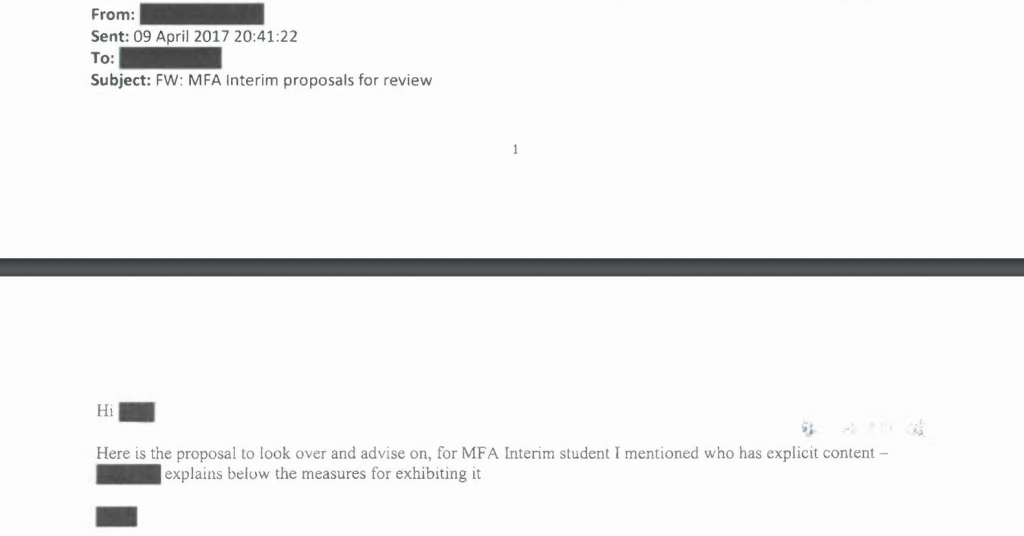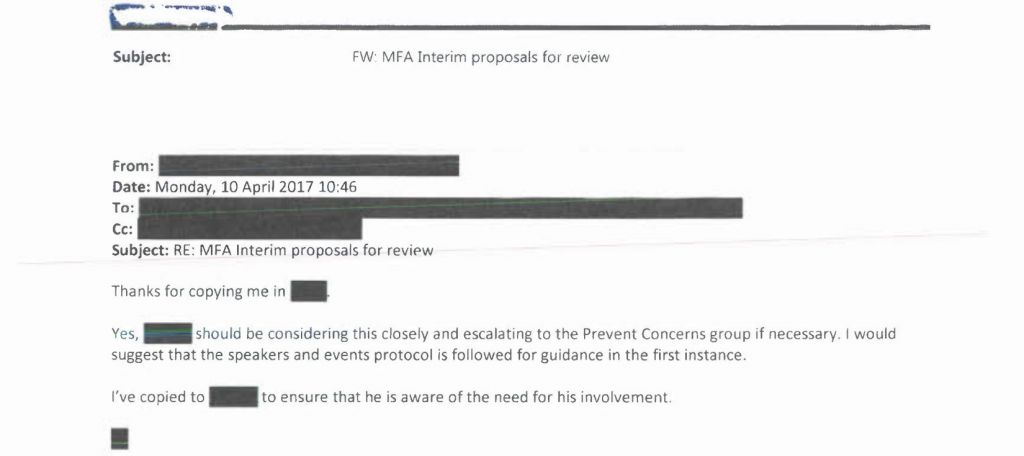 [/vc_column_text][/vc_column][/vc_row][vc_row][vc_column][vc_basic_grid post_type="post" max_items="4″ element_width="6″ grid_id="vc_gid:1500726862453-8472a316-b3bf-2″ taxonomies="10100, 8883″][/vc_column][/vc_row]