"We send a unified message to those who seek to silence independent voices: as long as freedom of expression and digital rights are not safeguarded, our mission will continue and we will persist."  – Alp Toker, co-founder Turkey Blocks, 2017 Digital Activism Fellow
Silence is the oppressor's friend. Targeting those who speak out against corruption and injustice is the favoured tool of those who seek to crush dissent. Don't let the bullies win – help us champion the people who are fighting back. People like Freedom of Expression Awards fellows Turkey Blocks.
With your help, each year we are able to support writers, journalists and artists at the free speech front line – wherever they are in the world – through Index Fellowships. These remarkable individuals risk their freedom, their families and even their lives to speak out against injustice, censorship and threats to free expression.
I am writing now to ask you to support the Index Fellows. Your donation provides the support and recognition these outstanding individuals need to ensure their voices are heard despite the restrictions under which they are forced to live and work.
Your support will help winners like Turkey Blocks, who continue to work hard to track and battle internet outages around the world, trying to ensure that they "make technology a force for good" says Alp Toker, founder.
The team, working under the new name Net Blocks, have most recently been developing a new tool COST, which calculates the financial impact of mass-censorship, "a very powerful method for convincing governments not to censor content". Index will help them to launch COST in 2018. Meanwhile, in a "quite historic" meeting, they sat down with the internet blocking authority of Turkey. "I think that it's just great that we're able to have some dialogue, because things in Turkey are very polarized right now. Normally it's like oil and water—you can't even exist in the same space" says Toker.
Alp Toker says the Index Awards Fellowship has made them feel "valued, recognised and befriended" and co-founder Isik Mater says "I can feel that if something bad happens to me or my colleagues, Index will be there to support us".
I hope you will consider showing your support for free speech and the Index Fellows. A gift of £500 would support professional psychological assistance for a fellow; a gift of £100 helps them travel to speak at more public events. A gift of £50 helps us to be available for them 24/7. You can make your donation online now.
Please give what you can in the fight against censorship in 2018. Make your voice heard so that others can do the same.
Thank you for your support.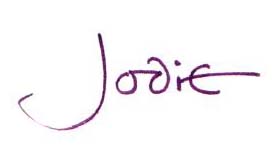 Jodie Ginsberg, CEO
P.S. The 2018 Index on Censorship awards will be held in April. To find out more about the awards including previous winners, please visit: https://www.indexoncensorship.org/awards
Index on Censorship is an international charity that promotes and defends the right to free expression. We publish the work of censored writers, journalists and artists, and monitor, and campaign against, censorship worldwide.