Zimbabwean performance artist and activist Silvanos Mudzvova uses theatre to protest against the repressive regime of former president Robert Mugabe and to agitate for greater democracy and LGBT rights.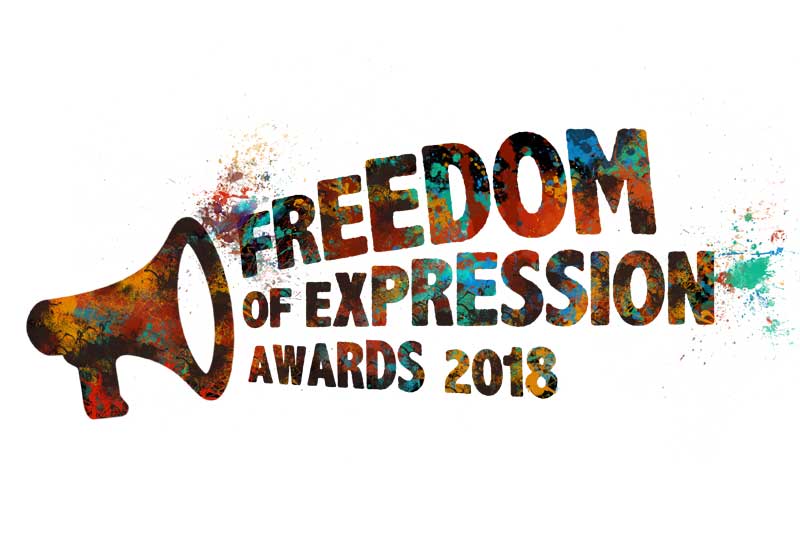 "Artists in Zimbabwe have a lot of fear and only artists who support the regime can openly critique freely," Mudzvova says. "However, I have started a revolution, where so many artists are producing resistance art works. I have managed to employ fellow artists to openly condemn the Mugabe regime leading to the term 'arts activism' becoming popular in Zimbabwe."
Many of Mudzvova's recent works in Zimbabwe have involved "guerrilla" theatre. He has specialised in performing "hit-and-run" actions in public places to grab the attention of politicians and defy censorship laws which forbid public performances without police clearance.
Mudzvova has been abducted, beaten and arrested for his work. In April 2016, he put on a one-man play outside the country's parliament. The play, Missing Diamonds, I Need My Share, was inspired by the controversy surrounding Mugabe's admission that the country lost $15 billion to diamond companies without any legal consequences. Mudzvova was arrested as a result. In September 2016, Mudzvova was abducted from his home, beaten and left for dead for participating in the Tajamuka (We Are Rising Up) protest group.
Mudzova has been vocal about the recent political change in Zimbabwe, stating that the new government should "engage the international community and rebuild relations and above all end corruption and improve the human rights situation. He should work with opposition to create an environment conducive for free and fair elections."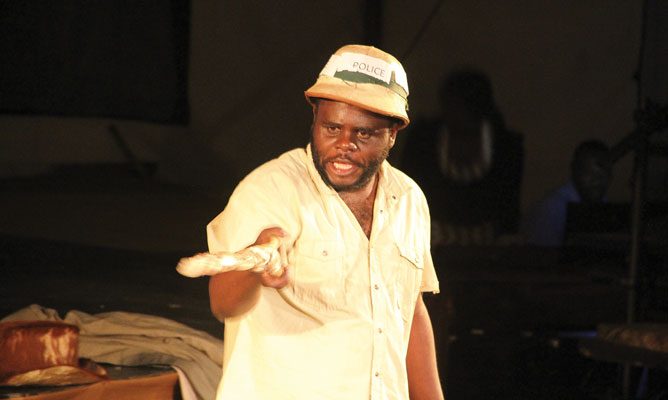 His play In Chains has been replicated in several anti-government demonstrations in Zimbabwe and across the world by Zimbabweans as a creative protest against the regime. And Mudzova himself has continued to use his position as a prominent theatre activist to post videos on his Facebook site BhanditTV.
"The nomination motives me to work extra hard for the removal of censorship laws and it has given exposure to my profile as a human rights defender," he told Index on Censorship. "This also improves my personal security from the junta government as they now know the world is watching."
See the full shortlist for Index on Censorship's Freedom of Expression Awards 2018 here.