The Museum of Dissidence in Cuba is an online website and public art project celebrating dissent in Cuba. It was set up in the summer of 2016 by acclaimed young artist Luis Manuel Otero Alcántara and his partner, curator and art historian Yanelys Nuñez Leyva. Their stated aim is to reclaim the word "dissident" and to give it in Cuba a positive connotation.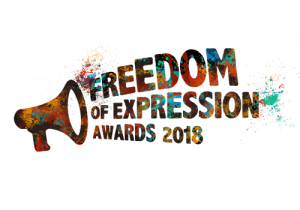 This is a daring and unique project, created by representatives of a new, young generation of artists who are not afraid to challenge the still repressive regime and promote freedom of expression. The repercussions have been fierce: Nuñez was sacked from her job at state sponsored magazine Revolution and Culture for founding the site. Otero was arrested in November 2017 for organising an unofficial #00Havana Biennal through the museum and threatened with prison for being a "counter-revolutionary".
Cuba is still a one-party communist state. Political pluralism is outlawed and dissent repressed. There are also severe restrictions on press freedom, assembly, speech and association, according to Freedom House. The project aims to bring people from inside and outside Cuba together online, but specialises in radical public art projects and installations, concentrated in the poorer districts of Havana. The founders say that because it is not on either side of the political divide it is particularly vilified and attacked.
On his Index Awards nomination, Alcántara said "having won this prize is super important, for the MDC as well as for all Cuban activism, because it's an acknowledgement from a prestigious international institution. This legitimises the work that we've been doing in favour of a future of freedom on the island, makes it more visible and brings protection and a certain empowerment to keep working despite all the unfairness and insecurity that we experience here."
In 2017 the site promoted artistic projects round the island. The museum worked with a group of graffiti artists to create murals of aliens and balaclava clad men on the dilapidated walls of Havana in September 2017 to show up the government, which only allows political slogans and pictures of Cuban revolutionaries.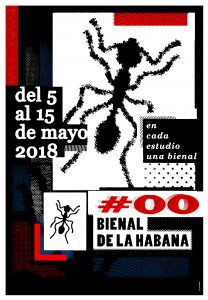 In another striking project they have reexamined the work and lives of important Cuban writers who committed suicide in suspicious circumstances. A terrifying art installation by Amaury Pacheco depicted a man hanging above the street in homage to the poet Juan Carlos Flores. The museum held a series of artistic events in San Isidro, a poor neighbourhood of Old Havana to honour the poets who had killed themselves because of the repressive Cuban regime.
The project #00 Biennial of Havana is the museum's latest action, born as an act of protest against the decision of the Ministry of Culture to postpone until 2019, the celebration of the XIII Biennial of Havana. It was this project which led to founder Otero being arrested. He is now free on bail.
With this Index Award nomination, the work is being recognised for its bravery. In response, curator Yanelys Levya notes that "living on an island makes us believe we are alone in everything that we do. To know that there's someone, in any part of the world, that supports our struggle and that their dreams are close to ours, makes us feel safer, stronger and gives us hope."
See the full shortlist for Index on Censorship's Freedom of Expression Awards 2018 here.