Launched in 2016, Habari RDC is a collective of more than 100 young Congolese bloggers and web activists, who use Facebook, Twitter and YouTube to give voice to the opinions of young people from all over the Democratic Republic of Congo.
The aim of these citizen bloggers is to bear witness to what is happening in every corner of the country, which is plagued by extreme poverty, corruption, and violence.
Congo has been racked by civil war for the last 20 years. According to the International Red Cross, Congo had almost a million new displacements in 2016 because of conflict and armed attacks — the highest in the world.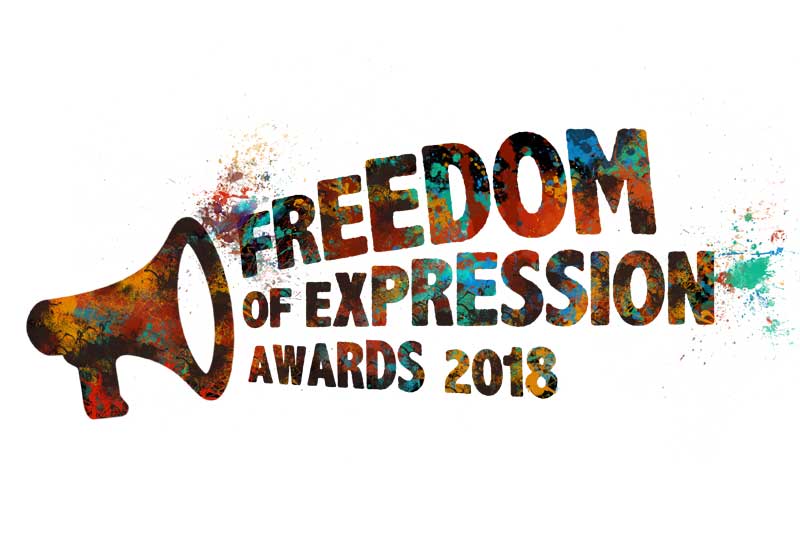 The population is also overwhelmingly young. Some 64% of the population in Congo are under 24 and 42.2% under 14. Average life expectancy for men is 47 and 51 for women. The country also receives little international coverage. Newspapers within the country are controlled by political factions, and up until now, radio has been the most reliable source of information.
Against this background, Habari RDC is an incredibly ambitious project led by young, digitally savvy and opinionated Congolese men and women with a belief in free expression and non-violence. For the last year, they have been using the internet and all the technology at their disposal to talk about what their country is really like and how they would like it to be.
"We want to create a society in which young people are tolerant of each other. In which young people are not manipulated by politicians for their personal interests, because young people represent hope for the country. In our societies, young people are unfortunately used and set against each other to serve egotistical old people.We fight for human rights and the participation of young people in the running of the country. We dream of a young president who will work for the country and not a young egoist." Habari creators told Index.
The site posts stories and cartoons about politics, but it also covers football, the arts and subjects such as domestic violence, child exploitation, the female orgasm, and sexual harassment at work. It is funny, angry, modern: a collection of irreverent, young distinctive Congolese voices, demanding to be heard in the world.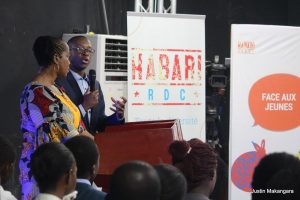 Habari has grown and expanded into an established blogging site and source of activism during 2017, covering a wide range of social and political issues. One of its achievements was encouraging voter registration in Walikale Territory where, in the past, not only has registration been low, but people have disappeared from the register. This eastern part of the country is also very cut off. Habari wrote an article about this on their blogging site and as a result, they reported, a local MP put pressure on the government. In the end, according to Habari, 290,000 people there were registered to vote, including 140,000 women. They also help individuals – for instance raising the plight of a woman who was raped and rejected by her family. And have reported on the suppression of the internet; and the use of road taxes to arm militias.
On their nomination for the Index Awards, Habari creators said, "This award represents for us two things at once: the great honor of a recognition of the work of 100 young Congolese bloggers from 100 different corners of the DRC who want to change the living conditions of their peers by raising their voices thanks to internet . But this award is also a challenge to do more."
See the full shortlist for Index on Censorship's Freedom of Expression Awards 2018 here.