[vc_row][vc_column][vc_video link="https://youtu.be/VKf4-ki-cds"][vc_column_text]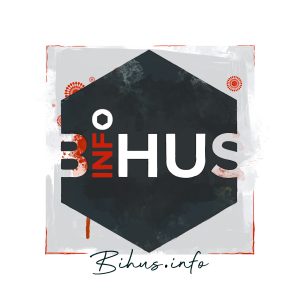 Bihus.info is a group of  independent investigative journalists in Ukraine who – despite threats and assaults – are fearlessly exposing the corruption of many Ukrainian officials.
In the last two years alone, Bihus.info's coverage has contributed to the opening of more than  100 legal cases against corrupt officials, helped save 500 million hryvnia (£13.8 million) of public money from embezzlement, and led to the dismissal over 20 compromised candidates from the competition for seats on the reformed supreme court.
Chasing money trails, murky real estate ownership and Russian passports, Bihus.info produces hard-hitting, in-depth reports for popular television programme, Nashi Hroshi (Our Money), which illuminates the discrepancies between the officials' real wealth and their official income.
The team's goal is not just informing Ukrainians, but to convince them that exposing corruption is nothing to shy away from. To do this, it has sought to involve citizens and to improve the standards of Ukrainian investigative journalism as a whole. For example, the Bihus.info team created the Ukraine's largest open registry of officials' tax declarations, which became the source of many of their reports. They gave access to other publications and projects as well.
Bihus.info then launched the Tynsy! [Push!] project in which lawyers follow up on investigations to translate them into action – writing reports to law enforcement agencies, monitoring investigations and arguing cases in courts. The lawyers also assist journalists before and after publication. Legal support is provided not only to journalists of Bihus.Info, but also to corruption fighters belonging to over 50 organisations from all over Ukraine.
Investigative journalism in Ukraine is an increasingly risky business. Journalists have been beaten, persecuted and killed. Transparency International's 2017 Corruption Perception Index ranks the country 130th place out of 180 countries. In 2015, The Guardian called Ukraine "the most corrupt nation in Europe".
The Bihus.info team has been repeatedly attacked by MPs' bodyguards and secret service agents. In the three years it has been operating, the team has been the victim of four serious assaults. In the first of the three, the crew was attacked by the son-in-law of the deputy minister of Internal Affairs. In 2018, the Bihus.info team found out it was being followed by the Security Services.
In 2018, the team has investigated government and opposition politicians, unelected officials and other public figures. One of their reports uncovered the misuse of international aid by the head of the Ukrainian Football Federation.
In another recent investigation, Bihus.info exposed that most of the family members of one of the highest intelligence officers in Ukraine had Russian passports – while the war between Russia and Ukraine continues.[/vc_column_text][vc_separator][vc_row_inner][vc_column_inner width="1/2″][vc_single_image image="104691″ img_size="full" onclick="custom_link" link="https://www.indexoncensorship.org/2019/01/awards-2019/"][/vc_column_inner][vc_column_inner width="1/2″][vc_column_text]
Index on Censorship's Freedom of Expression Awards exist to celebrate individuals or groups who have had a significant impact fighting censorship anywhere in the world.[/vc_column_text][/vc_column_inner][/vc_row_inner][vc_separator][/vc_column][/vc_row][vc_row][vc_column][vc_basic_grid post_type="post" max_items="4″ element_width="6″ grid_id="vc_gid:1553263258536-1edfda11-60d5-3″ taxonomies="26925″][/vc_column][/vc_row]