[vc_row][vc_column][vc_video link="https://youtu.be/Ux4icHaQpoQ"][vc_column_text]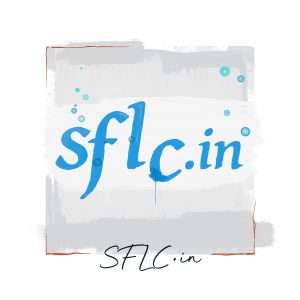 SFLC.in (Software Freedom Law Centre) tracks internet shutdowns in India, a crucial service in a country with the most online blackouts of any country in the world. The tracker was the first initiative of its kind in India, and has quickly become the top source for journalists reporting on the issue.
More Indians are gaining access to the internet and the government even rolled out a Digital India project to make government services available to its citizens online. But while this move online has been beneficial for many, internet connections have also become less reliable.
SFLC.in has noticed a staggering increase in the number and frequency of shutdowns in the country, often to subdue unrest or prevent cheating during examinations. The organisation has recorded at least 251 shutdowns since 2012, 113 of which took place in 2018 alone, the most in any country in the world – and by a wide margin.
Since service providers don't notify the public of a shutdown, SFLC.in monitors the national and local press, and then updates its Internet Shutdown Tracker with any reports. The tracker takes the form of a real-time map of ongoing shutdowns by state and district, so that the information can be used to hold local institutions accountable.
The website also provides reports and analysis based on the project's database, and keeps a record of blocked URLs and take-down notices received by websites. SFLC.in has since made the source code available for activists for free.
The tracker has become a go-to resource for politicians and MPs as well as reporters: it was cited in discussions in the Indian parliament, and its data convinced the government to amend existing legislation.
The organisation, which brings together lawyers, policy analysts and technologists to fight for digital rights, produces reports and studies on the state of the Indian internet, also has a productive legal arm. SFLC.in has conducted landmark litigation cases, petitioned the government on freedom of expression and internet issues, and campaigned for WhatsApp and Facebook to fix a feature of their platform that has been used to harass women in India.
It also provides training and pro-bono services to journalists, activists and comedians whose rights have been curtailed.
SFLC.in recently expanded the project to include a mechanism for citizens to report shutdowns in their area and provide information on how it affected them and their communities. In parallel, SFLC.in is seeking to deepen the understanding of economic losses caused by internet shutdowns, and to step up its advocacy and strategic litigation work to prevent authorities from shutting down the internet illegally or beyond situations of public emergency and public safety.[/vc_column_text][vc_separator][vc_row_inner][vc_column_inner width="1/2″][vc_single_image image="104691″ img_size="full" onclick="custom_link" link="https://www.indexoncensorship.org/2019/01/awards-2019/"][/vc_column_inner][vc_column_inner width="1/2″][vc_column_text]
Index on Censorship's Freedom of Expression Awards exist to celebrate individuals or groups who have had a significant impact fighting censorship anywhere in the world.[/vc_column_text][/vc_column_inner][/vc_row_inner][vc_separator][/vc_column][/vc_row][vc_row][vc_column][vc_basic_grid post_type="post" max_items="4″ element_width="6″ grid_id="vc_gid:1552650168972-e2837402-6210-3″ taxonomies="26925″][/vc_column][/vc_row]