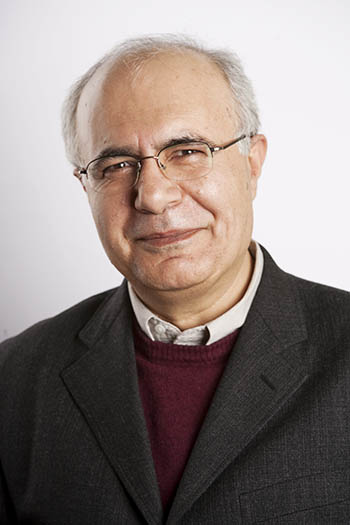 Academics for Peace unites 2,237 people supporting peace in Turkey's mostly Kurdish-populated south-eastern provinces. Many are among the 1,128 signatories of a 2016 petition — We Will Not Be a Party To This Crime — calling for an end to violence in the region. The petition condemned state violence against the Kurds and Turkey's violation of its own laws and international treaties.
As of 29 May 2019, 724 members of Academics for Peace are on trial and facing imprisonment. So far, 180 sentences – ranging from between 15 and 36 months – have been handed down.
One of the signatories of the petition, professor Füsun Üstel, began her 15-month jail term on 8 May 2019. She is the first of the signatories to begin her sentence.
In April, professor Tuna Altınel of Claude Bernard University in Lyon had his passport confiscated when he returned to Turkey for the Easter holidays. On 11 May, he was detained when he went to the police station to inquire about his passport. He remains in custody on charges relating to a conference he organised in Lyon on 21 February 2019 in solidarity with the Kurds.
Mehmet Ugur, a member of Academics for Peace and professor of economics and Institutions at University of Greenwich, spoke with Index on Censorship about the current situation for Turkish academics. 
Jessica Ní Mhainín: Professor Füsun Üstel began her sentence on 8 May. How has this affected the members of Academics for Peace and particularly the signatories of the petition?
Mehmet Ugur: The Academics for Peace were very disappointed with the decision to imprison Fusun Ustel, although it wasn't totally unexpected since the AFP trials have so far demonstrated that the courts are following strict directions from the government. Fusun Ustel is a highly respected professor of law, whose democratic credentials are as good as her academic ones. Her imprisonment created anger among the AFP community and beyond. The recent social media campaign has focused on efforts to free her, or to at least transfer her to an open prison [where there would be less restrictions on her movements and activities]. So on one hand, AFP have reacted with disappointment and anger, but on the other hand they have shown that they are resilient.
Ní Mhainín: In 2016, you wrote that the international scholarly community should "take practical, meaningful steps to express their solidarity with Academics for Peace and their commitment to academic freedom more broadly". Do you think that academics in Europe have been supporting their Turkish colleagues?
Ugur: I am very proud to be part of an international academic community that has shown incredible support for AFP. When we asked for signatures, thousands of academics signed. When we asked for condemnation, many wrote individual letters. Some went the extra mile by helping those academics who managed to leave Turkey (before their passports were confiscated) by mentoring them and providing them with research fellowships. We are so grateful for that.
But we have also observed that the academic community could do more given the dangers posed by the violation of academic freedom in Turkey. The resilience of the global higher education system against political interventions is at stake. Some European institutions have been partnering with the Council of Higher Education (YÖK) or the Scientific and Technological Research Council (Tübi̇tak), despite the fact that these institutions have been directly complicit in the violation of academic freedom in Turkey. Incentivised by the Turkish government's funding, some organisations and institutions continue to hold conferences and strike quick-return partnerships with universities that were complicit in the violation of academic freedom.
The academic community is not a uniform body; there are different views and tendencies. Still, I would urge my peers to think twice before accepting offers from complicit Turkish universities or higher education funding bodies. We need to be concerned about the resilience of global higher education system against populist, authoritarian, and managerialist threat – in Turkey and beyond.
Ní Mhainín: You have decided to not return to Turkey, at least for the foreseeable future. How have you come to this decision?
Ugur: I have made a decision not to return to Turkey because of legal uncertainties brought about by the Turkish courts' reliance on flimsy evidence to arrest and imprison people. I was imprisoned in Turkey in the early 1980s after the military coup. The conditions were very harsh but we knew what charges we would face and what sentence we would get. The Justice and Development Party (AKP)'s regime is so unpredictable – and it is aided by the pro-government media (95% of the media outlets in Turkey), by an army of trolls who act both as informers and secret witnesses, and above all, by a compliant judiciary, who are driven by both career incentives and ideological enmity against progressive politics. This is why I feel that it would be unsafe to go to Turkey.
Having said that, many of my colleagues who are signatories to the peace petition are going to Turkey. Some are returning safe but some of them, as we know from the case of Tuna Altınel, are not. It all depends on whether someone complains about you on social media or if a speech you made some years ago has re-surfaced and caught the attention of the authorities. The uncertainty makes me feel that it is not worth going. But I would not say that my assessment is applicable to everyone.
Ní Mhainín: On 9 May 2019 the Constitutional Court ruled that the imprisonment of Ayşe Çelik, who had been convicted of "disseminating propaganda" in favour of a terrorist organisation for calling on the media to "not keep silent" about the killings in South East Turkey, constituted a violation of freedom of expression. This ruling might offer Academics for Peace some hope. How has news of the court's ruling been received?
Ugur: In the case of Ayşe Çelik, not only did the court rule that her call for peace in the Kurdish region didn't constitute propaganda for a terrorist organisation, but it went further by saying that even if someone is spreading terrorist propaganda, it should be considered freedom of expression unless it incites terrorist action. Ayşe Çelik was convicted under the same article that has been used to sentence AFP signatories: article 7.2 of the Anti-terror Law, which carries a heavier sentence than article 3(1) of the Turkish Penal Code (contempt against the Turkish state), which had also been considered by the judiciary.
The AFP have already submitted an application to the Constitutional Court indicating that the actions of the AFP signatories should also be considered freedom of expression rather than terrorist propaganda. The court met on 29 May 2019 but failed to make a decision. There appears to be some tension between the court and the government, but I'm not very optimistic. If the court rules in AFP's favour, we will celebrate of course, but if it doesn't then the charade of the Turkish legal system will be proven at another level.
Ní Mhainín: How do you see the situation in Turkey progressing over the coming months and years?
Ugur: It's very difficult to predict the future, but I think that in the short-term, the situation will continue to be bad for defenders of democracy and freedom in Turkey. This is because of the alliance that keeps the government in power, which is based on two parties: the AKP and the Nationalist Action Party (MHP). The AKP is informed by a synthesis of religion and nationalism, while the MHP originates from a fascistic tradition going back to the 1950s. The current political establishment is against improving academic freedom, democracy or human rights, hence why you have academics, journalists, and people like Osman Kavala being tried and imprisoned.  
The government has so far been using the Kurds to maintain its authoritarian, anti-democratic regime but I think that the set-up is increasingly becoming unsustainable. I believe that people are no longer as affected by the fear and intimidation campaigns that the government is instigating. The results of the local election [31 March 2019], along with the economic crisis, have weakened their campaigns. So there are some signs that this authoritarian regime is running out of steam – and this is a good sign! But I wouldn't jump to celebrate yet; you need to have a critical mass of people gelling together into a collective assessment that the regime is no longer sustainable. However, I feel that this looks more likely now than it did before the local elections.
I think we will eventually see a gradual erosion of the authoritarian, nationalist and fascist elements in Turkey. Where will it lead? I can't tell. Changing and rebuilding the institutions will be a massive task. I'm not clear about how that can be done — it will be a challenge.