On 9 October 2023, former Index colleague Andrei Aliaksandrau will have spent 1,000 days behind bars - imprisoned by Lukashenka's regime for protecting free expression. 
Journalist, media manager, and former employee at Index on Censorship, Andrei and his partner, Irina Zlobina were detained by officers of the Ministry of Internal Affairs on 12 January 2021 and were accused of financing the protests in Minsk by paying fines and reimbursing the costs for detention for those detained during the protests. 
After being held in pre-trial detention for nearly two years, in October 2022, the Minsk Regional Court sentenced Andrei to 14 years' imprisonment and a fine of 32,000 rubles ($12,600), and Irina to nine years in prison. On 20 January 2023 it was confirmed that both of them were included on the list of citizens of the Republic of Belarus, foreign citizens or stateless persons involved in extremist activities, which, as of 31 May 2023 included 2,868 people, many of whom are political prisoners. 
On 21 July 2021, three weeks after high treason was added to his charges, Andrei wrote a poem while in pre-trial detention. To stand alongside Andrei and to ensure his words can reach as many people as possible, some of his friends and former colleagues have come together to read his work in the two videos above. 
By reading his work we are sending a message to Lukashenka's regime: You may imprison those who stand up for democracy in Belarus but you can never silence them.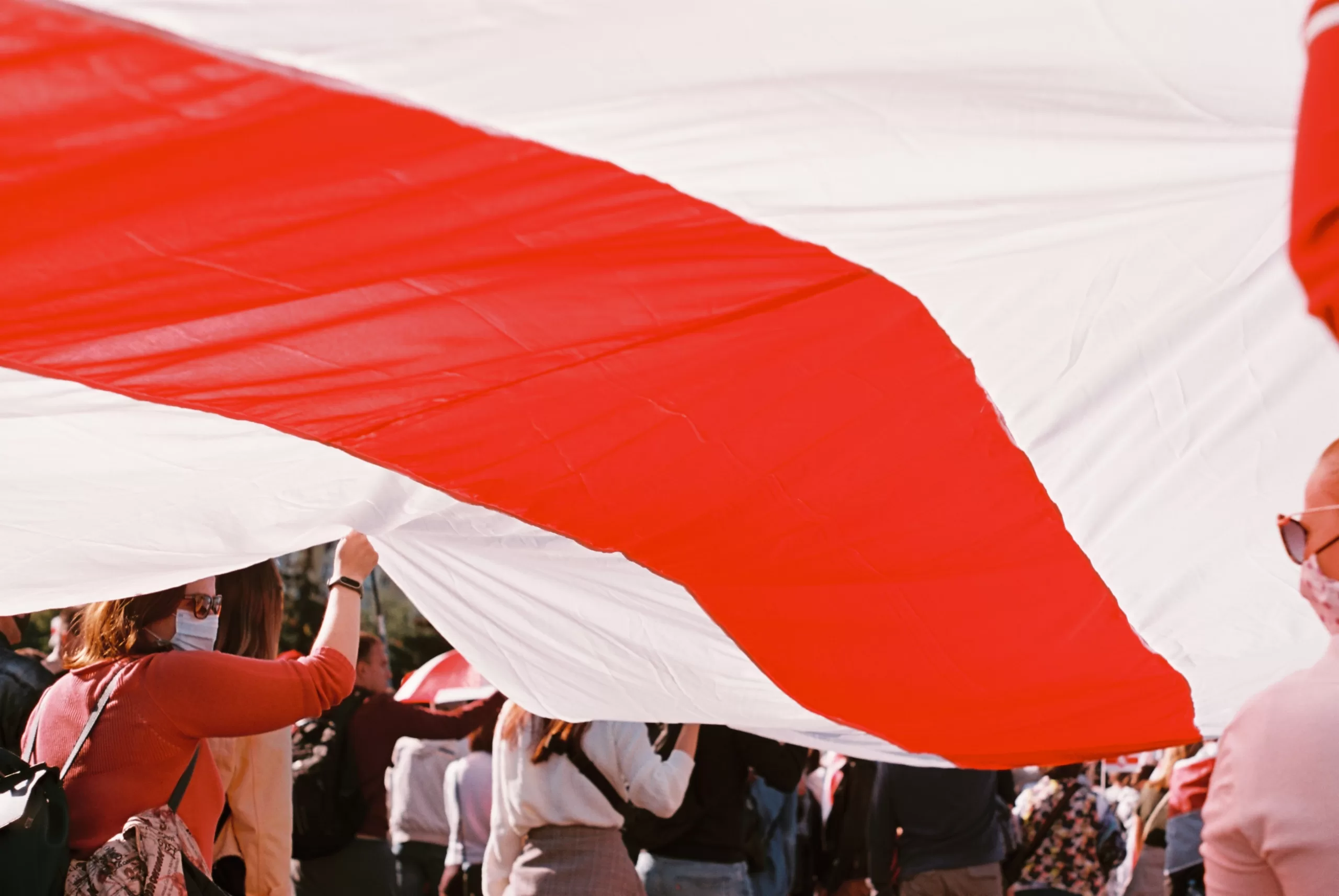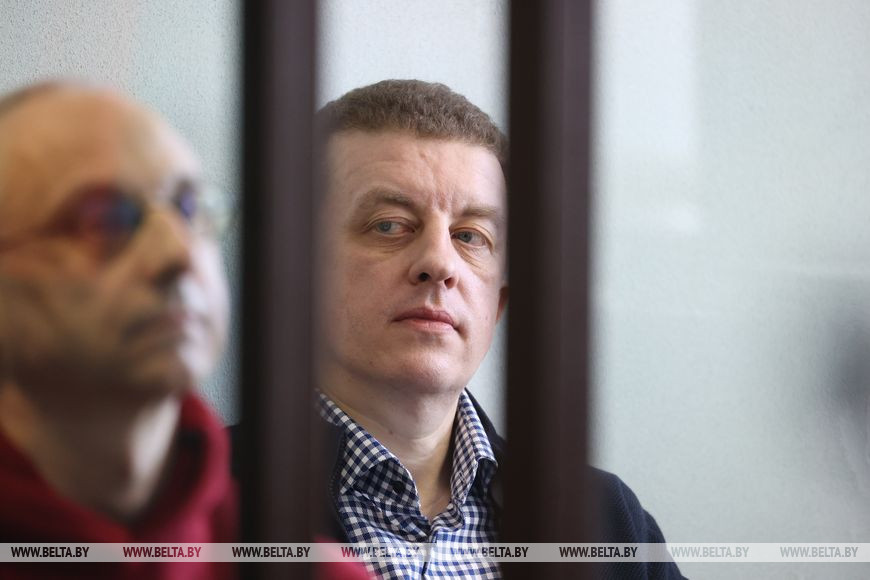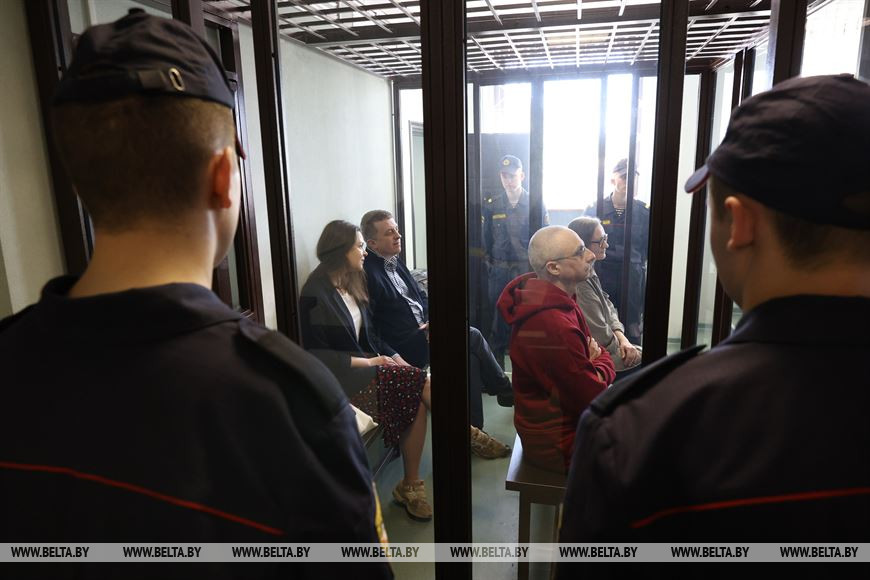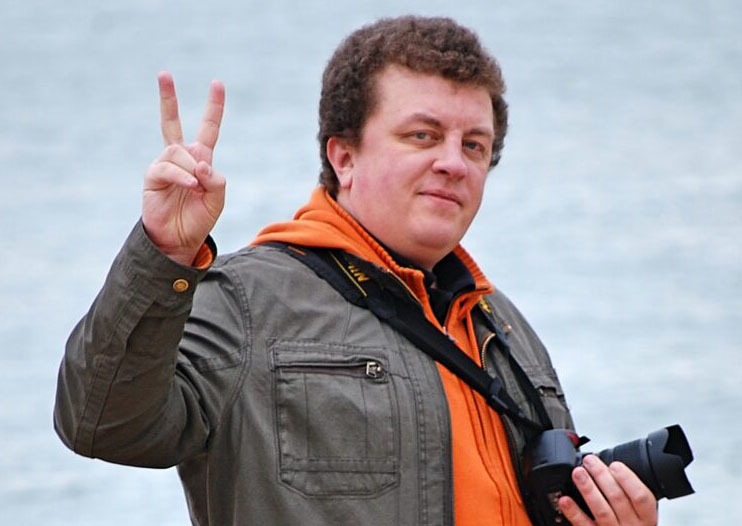 Translated from the original Belarusian by Hanna Komar and John Farndon
When you look out through the bars at the sky,
It's not bars you see but the sky overhead.
Yesterday's bread smells of mould and loss,
but tomorrow's smells like genuine bread.
You say: the sky is a trick of the light.
But the bars are the trick of the light, I say!
Because bars are a hashtag, 
just a habit, right?
And this is the hashtag trending today.
Yet the sky cares nothing for hashtags at all,
the sky has no thought for trends up ahead,
it does not feel the ground where our feet fall,
nor count the centuries and slices of bread.
The sky just draws clouds of cotton wool 
over time — this is all that goes on really.
And the sky does not see any bars at all
when it peers deep into the sky in me.
In the original Belarusian
Калі на неба глядзіш праз краты,
не бачыш кратаў, а бачыш неба.
Учорашні хлеб пахне цвіллю і стратай,
а заўтрашні пахне сапраўдным хлебам.
Ты кажаш: неба — падман аптычны.
Але падман —гэта краты, вер мне!
Бо краты — толькі хэштэг, 
як звычка,
А гэты хэштэг зараз проста ў трэндах.
Ды справы няма да хэштэгаў небу,
пра трэнды неба зусім не ў курсе,
яно пад нагамі не чуе глебы,
не лічыць стагоддзяў і хлебных лустаў.
І неба цягне аблокаў вату
над часам — адзінае, што жыве.
І неба таксама не бачыць кратаў,
калі ўглядаецца ў неба ўва мне.