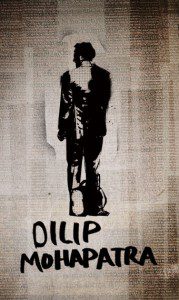 MURDERED 9 NOVEMBER 2004
Dilip Mohapatra Editor, "Aji Kagoj" — Bhagirathipur, India
Join us in demanding justice for Dilip Mohapatra, 45, who disappeared on 8 November 2004. His body was discovered the next day on the side of a highway in the eastern state of Orissa, with a fatal head wound and his hands and legs bound. Preliminary reports suggested he may have been killed for publishing exposés on the timber and narcotics mafia in the region in his paper "Aji Kagoj", but the motive was never confirmed.
The International Federation of Journalists (IFJ) believed his murder to be the 100th journalist killed worldwide in 2004. "But these deaths are not just about numbers: we must remember that for every journalist killed there are grieving family members, friends and colleagues for whom these murders will leave a lifelong hole," said IFJ. With seven unsolved media murders this decade and no apparent political will to prosecute the cases, India retained its spot as number 13 on the Committee to Protect Journalists' Impunity Index.
Take Action: Write a letter demanding justice for Dilip Mohapatra

International Day to End Impunity is on 23 November. Until that date,  we will reveal a story each day of a journalist, writer or free expression advocate who was killed in the line of duty.