[vc_row][vc_column][vc_column_text]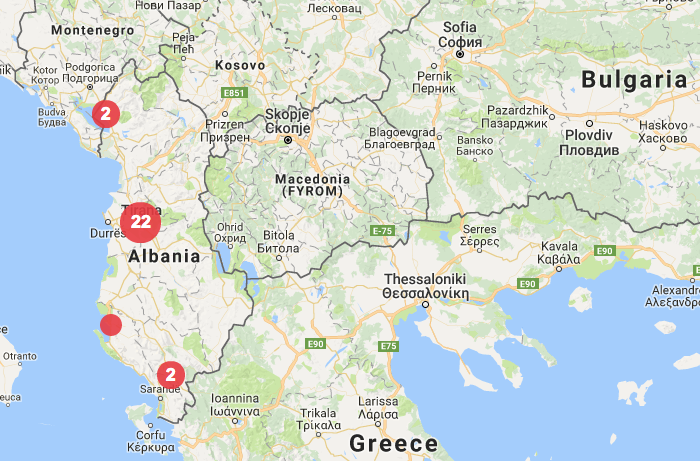 Albania's mainstream media outlets have been reluctant to cover and expose corruption in the country, and observers blame vexatious lawsuits for the hesitancy.
In June 2017, Gjin Gjoni, a court of appeals judge in Tirana, and his wife Elona Caushi, a businesswoman, filed charges against BIRN Albania along with its journalist Besar Likmeta and Aleksandra Bogdani, and separate charges against the newspaper Shqiptarja, along with its journalists Adriatic Doci and Elton Qyno.
BIRN Albania, which specialises in investigative reporting, publishing and media monitoring, along with Likmeta and Bogdani were accused of causing the couple reputational damage and anguish, for which Gjoni and Caushi are demanding 7 million Lek (€54,000) in compensation.
The BIRN Albania journalists had written about the closure and subsequent reopening of an investigation, carried out by the High Inspectorate for Declaration and Audit of Assets and Conflicts of Interest, into Gjoni for concealing wealth, falsifying official documents and money laundering.
In another article, BIRN Albania listed Gjoni as one of the ten richest judges in the country.
In a separate lawsuit, Gjoni and Caushi, based on the same reference, are asking for 4 million Lek (€30,000) in compensation from Shqiptarja, Doci and Qyno.
Kristina Voko, the executive director of BIRN Albania, considers the lawsuit malicious in nature. She pointed to the high journalistic standards held by the organisation for the work it produces.
"We are confident we will win the case because our reporting has been in public interest and solidly based on facts," she told Index.
Doci wrote on Facebook that he was honoured by the lawsuit and that he would not remove anything in his article about Gjoni because he considers it to be accurate.
Media organisations within the country and internationally have expressed solidarity with BIRN Albania and Shqiptarja. Many think the cases will further discourage investigative journalism, which is already scarce.
Flutura Kusari, a media lawyer, said in an article published at the website Sbunker that the Gjoni lawsuits fell under the category of Strategic Lawsuits Against Public Participation (SLAPP), which she believes are being used to intimidate Albanian journalists.
"In the SLAPP lawsuits you can see prima facie that are not based in facts and they are going to be unsuccessful in the court. With them the plaintiff does not aim to win the case, but aims to frighten and discourage journalists from further reporting issues of public interest, making them pass through long and costly court processes," she wrote.
The Union of Albanian Journalists called for Gjoni to stand down while the case is ongoing as his position in the judicial system may influence the decisions.
Blendi Salaj, the vice chairman of Albanian Media Council, considers the case as one against investigative journalism that also aims to keep the media silent.
"There are no grounds for this case but the fact that true journalism and the dissemination of information goes against the interest of subjects whose shifty activities are revealed in the press," he told Index.
Salaj also pointed to the large damages requested as compensation by the plaintiff.
"The amount of money they request is meant to scare, worry and intimidate journalists and outlets that expose facts they don't want out there," he said.
Kristina Voko also agrees that lawsuits are being used as a form of intimidation.
"It is true that during the last year, there has been an increased number of lawsuits against Albanian journalists or media outlets from judges or private companies involved in different concessionary agreements," she told Index.
"This poses concerns related to media freedom in the country," she said.
Investigating private companies also poses difficulties for journalists in the country. It is already a rare practice in the mainstream media as result of advertising contracts and strong ties that some of these companies have with politicians.
Albania has begun the implementation of an important judicial reform after almost two years of adopting laws that aim to clean up corruption in politics.
The reform was strongly pushed by the European Commission and the United States, and is considered crucial for Albania to advance in its bid to join the European Union.
A vetting process for all judges and prosecutors in the country supervised by an international body is underway as the first step to reform the system. [/vc_column_text][/vc_column][/vc_row][vc_row][vc_column][vc_basic_grid post_type="post" max_items="4″ element_width="6″ grid_id="vc_gid:1506959873796-92fda719-8e40-6″ taxonomies="6564″][/vc_column][/vc_row]