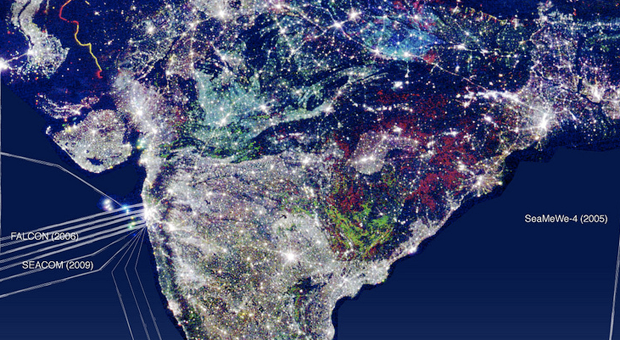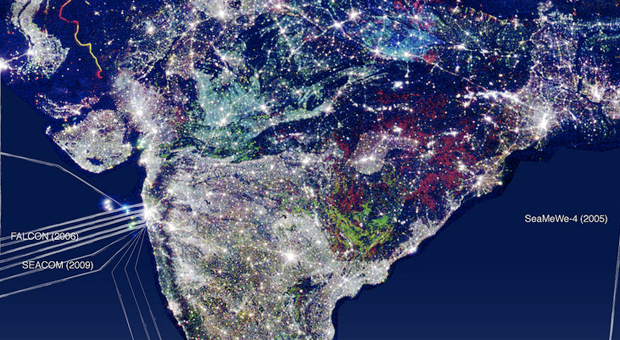 For many years, the Indian public in particular, had very little interest in who controlled the internet and decisions taken at a structural level that shaped its future.
The press carried little tidbits about the World Summit on Information Society; a pair of United Nations-sponsored conferences about information, communication and, with an aim to bridge the so-called global digital divide separating rich countries from poor countries by spreading access to the internet in the developing world, the UN body, International Telecommunications Union (ITU); which coordinates the shared global use of the radio spectrum, promotes international cooperation in assigning satellite orbits, works to improve telecommunication infrastructure in the developing world, and assists in the development and coordination of worldwide technical standards, and Internet Corporation for Assigned Names and Numbers (ICANN), which coordinates the Internet Assigned Numbers Authority (IANA) functions, which are key technical services critical to the continued operations of the Internet's underlying address book, the Domain Name System (DNS) and also UN Commission of Science and Technology Working Group on Enhanced Cooperation, where governments come together to discuss issues like internet governance.
What was commonly known followed a similar trajectory: America invented the internet, it is a global commons, and it works well.
Over the last few years, however, as the Indian experience with the internet has matured, questions of governance, both internally and externally have started making headlines. Allegations of mass surveillance have hogged all headlines. Another factor cannot be missed: the Indian digital economy is growing rapidly, and while internet governance is nowhere close to being an election issue in India, domestically, access, freedom of expression, cyber crime and cyber security are growing concerns. There also the reality that as India's population gets increasingly connected, it will host one of the biggest online demographies in the world. Therefore, India's views and actions in terms of how the internet should grow and be governed is crucial to the future of the internet itself.
In October 2011, the Indian government proposed that a UN Committee for Internet-Related Policies (CIRP) be formed, so that governments can debate and deliberate on vital issues such as intellectual property enforcement, privacy and data protection, online filtering and censorship and network neutrality. Those opposed to the idea have warned that the "open" nature of the internet will be threatened by governments who favor a controlled and censored form of the internet. Also the proposed structure of the UN-CIRP seemed to be the very anti-thesis of a dynamic internet; it involved setting up a 50 member committee that only met for two weeks in the year. Those opposed to this bureaucratic suggestion, instead, favour a multi-stakeholder transnational governance mechanism, which gives all stakeholders of the internet a place on the table; including governments, businesses and civil society members.
The last few months of 2013 were very active internationally, on questions of internet governance. Three big international events made headlines, and India's role in them is especially telling. The first was the Internet Governance Forum (IGF) in Indonesia in November. This event brought together all members of civil society on a common platform to deliberate on the rules of global governance, but in effect did not have any binding powers. Given that it was held in the wake of the Snowden revelations of NSA surveillance, the conversations centered around the need to ensure better protection of all citizens in the online environment and to reach a proper balance between actions driven by national security and respect for freedom of expression, privacy and human rights. While in the 2012 IGF, India's Minister for Communication Technology had been present, in 2013, was "extremely small" according to Dr Anja Kovaks who participated there. She added that, "many developing countries look up to India's engagement with internet-governance forums to ensure that the concerns of the developing world are not ignored during policy-making."
In December, 2013, the UN Commission of Science and Technology Working Group on Enhanced Cooperation released a statement which also carried India's proposal that, "The UN General Assembly could embark on creation of a multilateral body for formulation of international Internet-related public policies. The proposed body should include all stakeholders and relevant inter-governmental and international organisations in advisory capacity within their respective roles as identified in Tunis agenda and WGIG report. Such body should also develop globally applicable principles on public policy issues associated with the coordination and management of critical Internet resources." Earlier this year, a note written by India's National Security Council Secretariat (NSCS), leaked to an Indian newspaper in March 2014, warns of the DNS system under US control, and goes on to say that "India's position is aligned with Russia, Saudi Arabia and Iran who also want governments to collectively drive internet management worldwide…" It adds that, "trust in the internet has declined and India's objective in the Geneva session was to ensure its concerns are accommodated in whatever international regime of Internet governance finally emerges."
However, in the backdrop of continuing internet governance discussions, came the announcement by Brazilian President Dilma Rousseff that in the light of revelations of global mass surveillance by the US, Brazil was going to host an internet governance conference — NETmundial — in April 2014. This announcement was made after consulting the head of ICANN, Fadi Chehde. In contrast, the Indian reaction to these revelations seemed rather muted, perhaps because India too is building a mass surveillance regime within its national borders. It is also believed that Brazil asked India take a bigger role with them, however, Indian foreign ministry officials have stated off-the-record that details about the conference were not easy to come by from Brazil. Either way, the conference dates coincide with Indian general elections of 2014 and the formation of a new national government, and will most likely see a small Indian delegation.
A month before the Brazil conference comes the announcement by the United States government that the U.S. National Telecommunications and Information Administration will end its formal relationship with the Internet Corporation for Assigned Names and Numbers in late 2015, with ICANN developing a new global governance model. It has been made clear by the ICANN President and CEO Fadi Chehadé that the transition out of NTIA was "not a final decision to surrender control of the internet" or about announcing a new law or policy. "The [U.S.] government also set clear boundaries for that discussion, including a very clear statement that it will not release control of these functions to any government-led or inter-governmental organization solution." Former CEO of ICANN Rod Beckstorm gave an interview in which he speculated that the US government made the announcement now "because they face the serious risk of losing even more at the upcoming NETmundial conference on internet governance in Brazil. This event could potentially lead to greater United Nations control over the internet and open the door to increased influence by countries opposed to a free and open internet."
This, of course, is a hint that the US government would rather restructure ICANN and keep the multistakeholder approach towards internet governance open, rather than let some governments steer the course towards a government led body governing the internet.
In a reaction to the announcement, Member of Parliament and vocal critic of the Indian government's position, Rajeev Chandrasekhar told Index that "India needs to think ahead, because its position on the governance of the internet and its inexplicable alliance with China, Saudi Arabia on this issue has been based on the so called US control of the net. First, the Ministry of External Affairs's entrenched position of a UN body needs to be withdrawn forthwith. I have substantiated its problems at multiple levels. India has lost its leadership status to Brazil in the internet governance space, thanks to government's position, and reflects complete failure of thought by Indian leadership." Looking towards the future, Chandrasekhar added that, "the new government needs to hold national, open public consultation on the issue. Parliament needs to be involved. Governments want to regulate; industry invests, builds infrastructure and drives innovation; and civil society/academia protects civil ideals and users' interest, including privacy, free speech and human rights. A free, open, safe, secure and truly global internet can only be managed through a multi-stakeholder mechanism with specific areas of intergovernmental cooperation, such as cyber terrorism, international jurisdiction."
Other civil society voices, too, have called for the Indian government to rise to this new challenge. Security expert, Dr. Raja Mohan wrote in the Indian Express that, "Delhi has a long record of posturing at multilateral forums and shooting itself in the foot when it comes to national interest. Believe it or not, in the 1970s, India opposed, at the UN, the direct broadcast satellite technology in the name of protecting its territorial sovereignty. With an IT sector that is deeply integrated with the global economy and contributing nearly 8 per cent of India's GDP as well as the world's third-largest group of internet users, India does not have the luxury of quixotic pursuits. Delhi's negotiating position must be rooted firmly in India's economic interests. Issue-based coalitions — with countries, companies and civil society groups — are critical for ensuring the best possible outcomes."
Given the Indian government's taste for pushing unilateral mechanisms for governing the internet at an international level, and Indian civil society, which for the most part seems to vocally support a multistakeholder approach, the Indian elections might bring about a new opportunity for both sides to find clarity. Some argue that multistakeholder models give an equal seat to governments like the US, but also to their corporate giants such as Google, Facebook, AT&T, which might help them secure a majority over crucial issues and therefore an international unilateral model might be beneficial for smaller countries. Alternatively, a government-led model, as India suggests, pre-supposes a consultative mechanism within countries so that the will of the people can be reflected. One thing is clear, with its technology boom, population, and growing dependence on the internet for economic prosperity, governance and free expression, the country can no longer afford to not assume a leadership role in this area, while at the same time sticking to its core democratic principles. It needs to rise to its leadership potential and reflect the will of its people.
This article was published on 24 March 2014 at indexoncensorship.org