[vc_row][vc_column][vc_row_inner][vc_column_inner][vc_column_text]This article is part of an ongoing series exploring the issues raised by Index on Censorship's Monitoring and Advocating for Media Freedom project.[/vc_column_text][/vc_column_inner][/vc_row_inner][vc_column_text]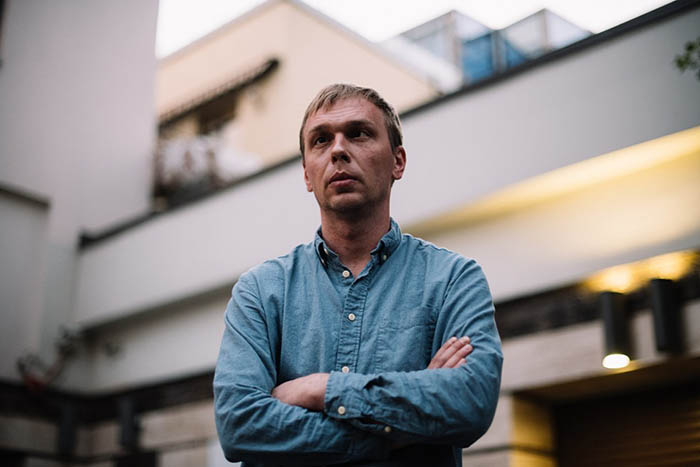 On 6 June 2019 investigative journalist Ivan Golunov was arrested for drug possession and trafficking. His colleagues at Meduza — a news source which reports on corruption within Russia but is based in Latvia to maintain independence–had never so much as seen him consume alcohol. Golunov is an accomplished journalist: he has covered topics ranging from the loan shark business, the earnings of the family of Moscow's deputy mayor, and the unusually high cost of public works in the Russian capital. At the time of his arrest, Golunov had been working on a new story. He had received several threats in conjunction with the article and was finally arrested by Russian police at Tsvetnoy Bulvar metro station in Moscow on his way to meet a source. Police searched his backpack, claiming to find a small bag of mephedrone, a synthetic stimulant, which Golunov vehemently denied carrying.
Over the next few hours, Golunov was taken back to the police station and interrogated. Though he requested forensic examinations of his hands and backpack to prove his innocence, police refused to conduct them. Eventual reports said that police had discovered more drugs and scales in subsequent investigations of Golunov's apartment, meaning a maximum sentence for Golunov of twenty years in prison. Golunov was denied his right to contact legal council, and was physically assaulted during his interrogation. The day after his arrest, journalists began protesting Golunov's arrest in Moscow, and on 8 June, the Nikulino district court in Moscow ordered Golunov under house arrest until his trial in August.
"Using trumped-up drug charges to silence critics is nothing new for Russian authorities, but Golunov's case is an encouraging example of what can happen when civic-minded individuals and organisations come together to publicly and resolutely denounce despotism," Jessica Ní Mhainín, policy research and advocacy officer at Index on Censorship, said.
"The easiest way to put anyone in prison in Russia is to plant drugs in his bag," said Ivan Kolpakov, editor in chief of Meduza. "It means that he immediately goes to prison. It means that his reputation is immediately destroyed. It means it's going to be a dirty case." This is hardly the first time such tactics have been used to silence investigative journalism. In the summer of 2014, a Chechnyan activist and journalist, Ruslan Kutaev, was sentenced to four years in prison on drug charges. Throughout his trial and incarceration, he maintained that he had been framed by Chechnyan authorities. In 2016, journalist Zhalaudi Guriev was arrested and sentenced to three years for drug possession after criticizing the Chechnyan government. He, too, maintained his innocence. Both Kutaev and Guriev served their full time and have since been released from prison.
Oyub Titiev, a prominent Russian human rights activist, was tried and convicted of drug charges in 2018. In a surprising turn of events, his sentence was lightened at trial, though Chechnyan authorities declined to drop the charges against him. Titiev had served in a penal colony for nearly a year and a half when he received parole on 10 June — just three days after the first protests for Golunov's release.
Golunov was released on 12 July. The three largest Russian newspapers–Kommersant, Vedomosti and RBK–which are often in lockstep with Russian authorities, published headlines in support of Golunov, and there had been international media attention and protests for Golunov's release both within Russia and internationally. Finally, a spokesperson for the Kremlin admitted that Golunov's arrest was a mistake, and all charges against him were dropped.
While a few high-profile anecdotes may induce optimism, the state of journalistic freedom in Russia is still less than ideal. From February through April of this year, there were eighteen instances of arrests, interrogation, or detention of journalists; eighteen instances of criminal charges, fines or sentences; and twelve subpoenas, court orders or lawsuits. Twenty-three acts of harassment against journalists were committed by a government official, state agency, or political party; nineteen by courts or other judicial bodies; and twenty-eight by police or state security. Even at a protest staged shortly after Golunov's release, police claimed that only 200 arrests had taken place, while an independent reporter put the number at over 400. Among those arrested were several journalists, including a key organizer of the protest, and opposition leader Alexei Navalny.
Gennady Rudkevich, a professor of international relations at Georgia College, cautioned against reading Golunov's exoneration as a de facto victory for freedom of the press. "Russia is less centralized than many realize," he wrote. "Most decisions aren't ex ante approved by Putin, though he usually accepts them ex post facto to maintain illusion of full control… the original arrest wasn't ordered by Putin, but Putin was willing to accept it. The public and international outrage at the arrest meant that Putin was going to take the 'side of the people' against 'corrupt officials.'" While Ivan Golunov is now free to continue his journalistic career, many Russian journalists will remain incarcerated. At present, more journalists are imprisoned in Russia than at any time since the fall of the Soviet Union. [/vc_column_text][/vc_column][/vc_row][vc_row][vc_column][vc_basic_grid post_type="post" max_items="4″ element_width="6″ grid_id="vc_gid:1561033844330-0caf4696-b1c4-2″ taxonomies="35195″][/vc_column][/vc_row]