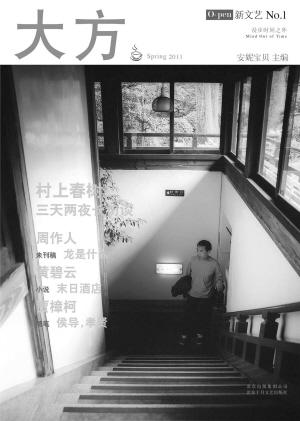 O-pen Magazine was set up in March 2011 by Annie Baby, a popular novelist who got her start on the internet. On 1 November she announced on her Sina microblog that O-pen had been forced to stop publishing. In China, magazines need a national periodical registration number, which enables the government to control magazine output. Like other magazines without a registration number, Annie Baby opted to use ISBN from a publishing house.
Local  speculation suggests that shutting down O-pen because it had the wrong registration code was just a pretext. The state has begun a cultural campaign to 'rectify and purify content' on TV and other forms of cultural expression is taking place.
Magazine censorship is nothing new — China's No. 1 blogger Han Han, also a novelist, launched Party in June 2010, it was shut down after just one issue. On November 2, Han Han wrote a blog post that was later taken down by the authorities. However, University of Hong Kong brilliant China Media Project had already posted a translation:
I've been involved in this work [of writing] for around 13 years now, and I now understand just how powerless and of no account cultural workers (文化工作者) really are. Owing to a richness of restrictions, people in this line of work are unable to produce anything truly special.
Even though Han Han does not explicitly state it, he is referring to Annie Baby. Han Han compares censorship to castration.
As for myself, while every single essay I write goes through a process of self-censorship and castration, sometimes unavoidably the fashion of my castration is still insufficient to pass muster. This has to do with the level of sensitivity at various publishing houses. For example, my most recent novel has been killed outright, because the protagonist in the novel is surnamed Hu [like China's president]. So even though I have only written 5,000 characters so far, the publisher assumes there must be political allegory somewhere. By the time I realized I had to avoid this name and changed the character's surname it was too late.