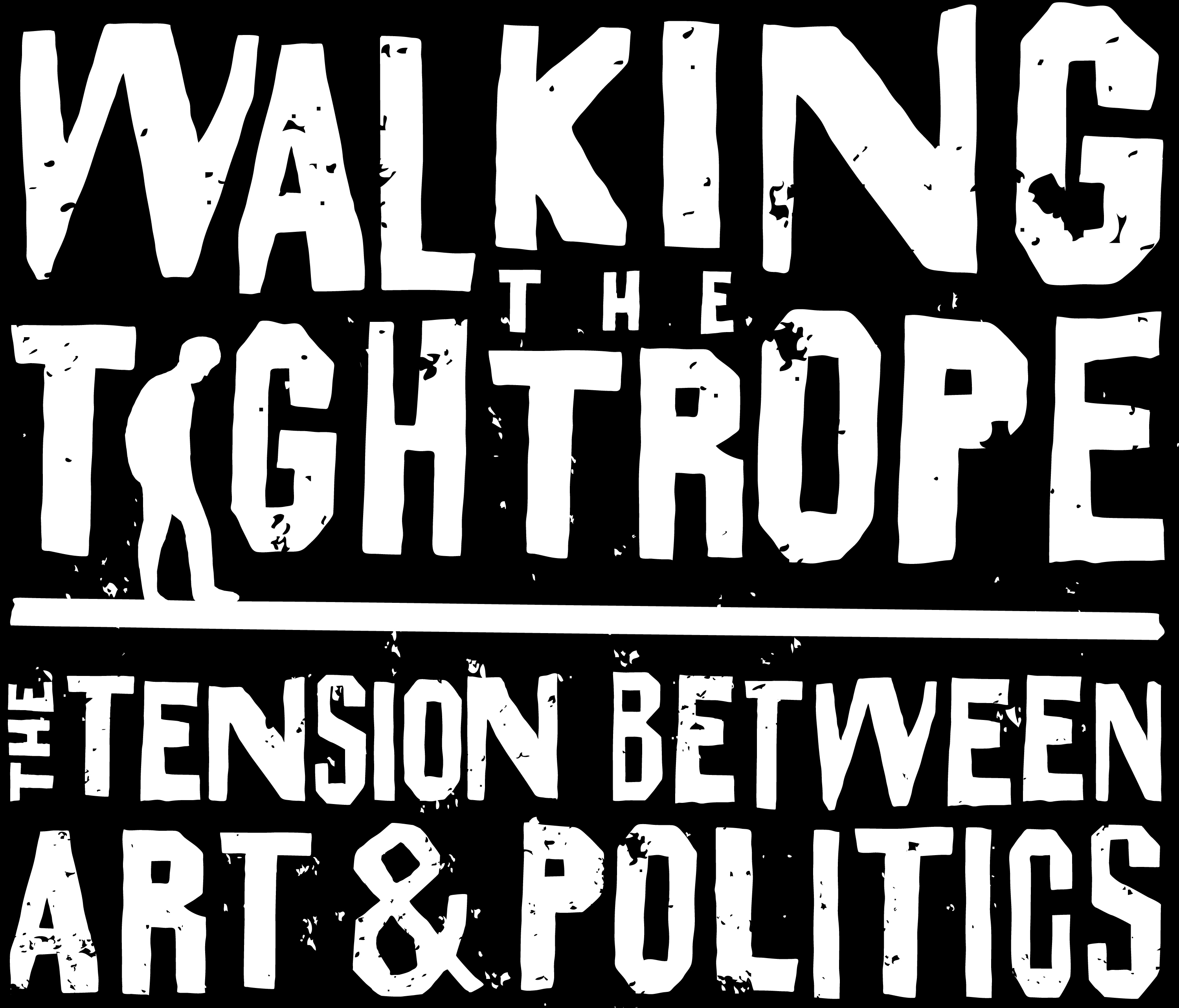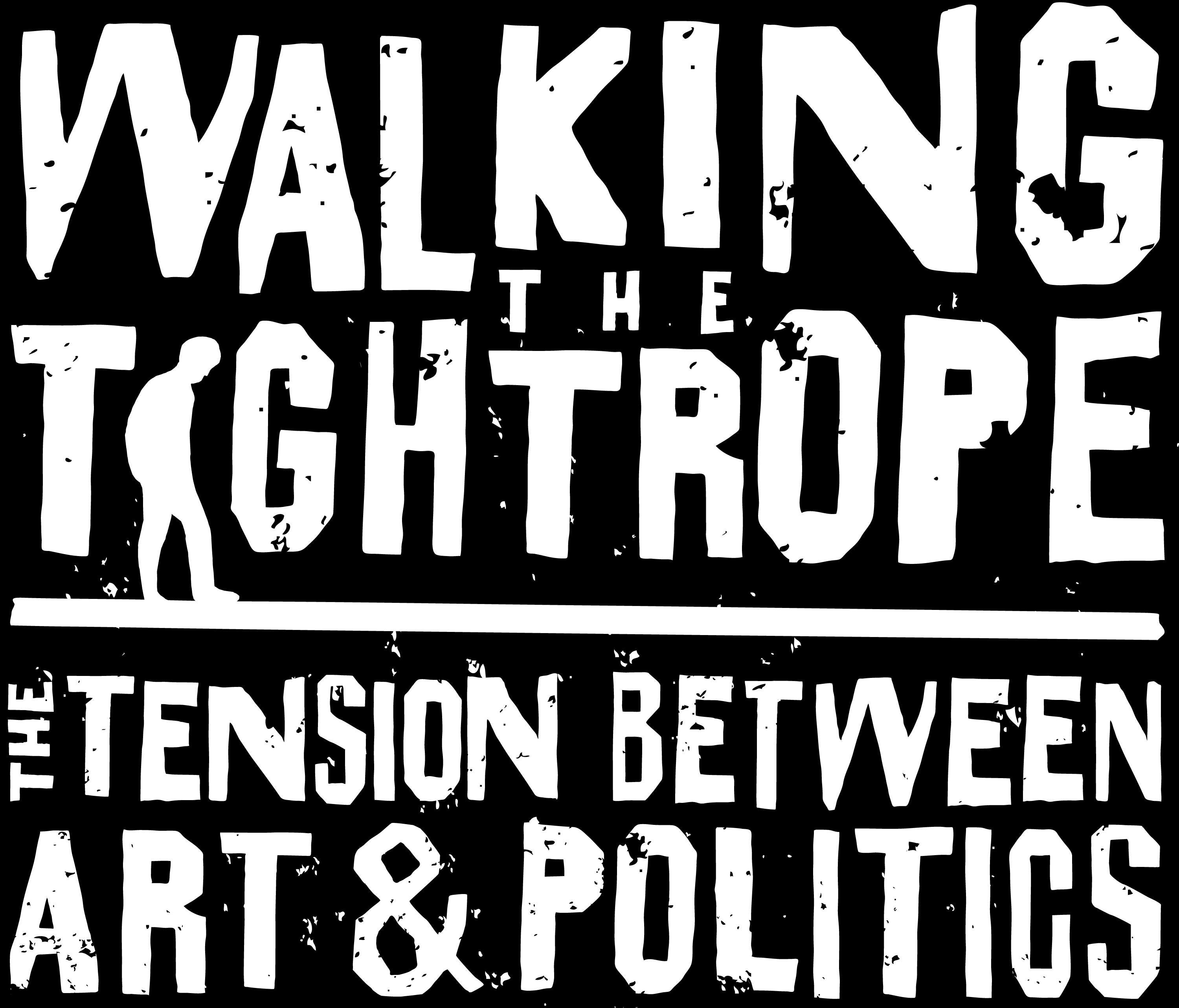 Cressida Brown is the artistic director of Offstage Theatre. The views presented in this guest post are the author's own.
I have been asked to write about why I decided to initiate Walking the Tightrope, and explain why I think a project exploring how politics and art interact is important and urgent now.
The answers to both those questions lie in the very experience I have had in putting on this festival of strongly opinionated plays which touch on art censorship, cultural boycott, offensive art, and accusations of racism. Throughout I have genuinely felt as if I am walking a tightrope. And now, in the wake of the Charlie Hebdo attacks, this feels more so than ever.
Nerve racking questions have stayed unanswered; Should I censor a play about art censorship if it is offensive? Might it offend people? How can I make sure we get a balanced sense of opinions? Is it possible to be neutral hosting these explosive plays? How can I get a debate going but avoid a backlash? How do I make sure I don't get anyone in trouble, including myself?
The fact freedom of expression seems so complicated to negotiate at the moment is exactly why I think we should raise it.
Last summer I did not feel so cautious when I posted the question "How can this be seen as anti-Semitic?" on to my Facebook timeline. I was referring about the Tricycle Theatre offering to replace Israeli funding of the Jewish Film Festival. I assumed that everyone I was friends with, especially those who were in the arts, would agree with me.
A couple of hours later my page had exploded in over 60 warring comments about the Tricycle but also about the Underbelly decision to cancel an Israeli government funded show.
And then I did something that triggered my eventual decision to initiate this festival. I deleted the entire 60 strong thread from my wall. I had worried how my opinions might be regarded by others. Or whether my politics were going to affect my relationships in the art community. I had self-censored.
Hot on the heels of the Tricycle came the Exhibit B affair. It suddenly started to seem very unwise to post a political view online about what an art venue should or shouldn't do.
Why was I so worried about others seeing my opinions? Shouldn't this be what art is about, passionately asserting an opinion? Why had I never found out what my peers opinions were on these topics before? How had I never realised what a thorny and perhaps paradoxical thing Freedom of Expression can be? Why was it that it took 3 controversies hot on the heels of one another for me to begin to ask these questions to myself? Why should it only be in the heat of the moment that I debate these issues with my peers? Why did that debate initiate online and not in person?
I am well aware how explosive this subject can be, and also that it may explode in a very bad way directly back onto me. However I have dedicated my life to this industry, I need to unpack what happened. I can't have this debate by myself. Now, with some distance from the events of last year, I have decided to do this the only way I know how: theatre.
During this event's shared experience, the audience responses are just as important as the artists' vigorous plays. The post show discussions are geared towards replacing a fury of warring tweets with facilitated conversation on Freedom of Expression. The plays are meant to offer a springboard for the post show discussions to leap from. By the end of these festivals I want all of the audience to have listened and experienced greater understanding of their opponents, and considered positions they had never perhaps done before.
Several months have passed since those particular triggering events. I had wondered at times whether the conversation would still be relevant at the beginning of 2015, which seems now like a ridiculous concern. As I write the Charlie Hebdo attack has created solidarity across the world in the defense of free expression and society is left with a mine field of explosive commentary and grief. In other recent news American director Ari Roth has been fired for 'insubordination', BP have been told to reveal their funding of the Tate, and Sajid Javid announced his opposition to cultural boycott.
Who knows how these other controversies will have unfolded by the time we are actually performing these plays in front of you…
My hope however is, is that we will continue to meet these controversies with a renaissance in political theatre, discussing liberty through live, tangible art and conversation.
This guest posted was published on 21 January 2015 at indexoncensorship.org