[vc_row][vc_column][vc_column_text]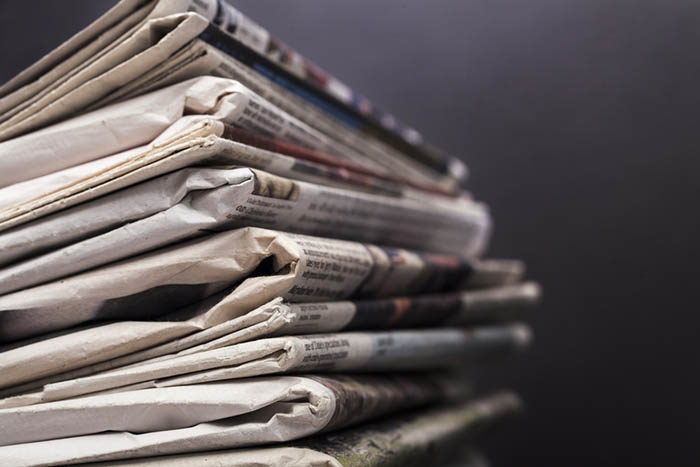 Index on Censorship's Mapping Media Freedom project verifies threats, violations and limitations faced by the media throughout the European Union and neighbouring countries. Serious threats verified by the platform in January indicate that pressure has not let up in 2018. Here are five recent reports that give us cause for concern.
A Serbian minister announced on 12 January that he is suing the Crime and Corruption Reporting Network (KRIK), nominees for the 2017 Index on Censorship Freedom of Expression Awards, over the publications reporting on offshore companies and assets outlined in the Paradise Papers, a set of 13.4 million confidential documents relating to offshore investments leaked in November 2017. 
Nenad Popovic, a minister without portfolio, was the main Serbian official mentioned in the leaked documents that exposed the secret assets of politicians and celebrities around the world. Popovic was shown to have offshore assets and companies worth $100 million.
"Serbian and Cypriot authorities have already launched lawsuits against various media workers so we're particularly concerned that investigative outlets like KRIK are being sued for uncovering corruption of government officials," Hannah Machlin, project manager, Mapping Media Freedom said. "Journalists reporting on corruption were repeatedly harassed, and in some cases murdered, in 2017, so going into the new year, we need to ensure that their safety is prioritised in order to preserve vital investigative reporting."
KRIK was one of the 96 media organisations from over 60 countries that analysed the papers.
In December 2017 suspended senior state attorney Eleni Loizidou sued the daily newspaper Politis, seeking damages of between €500,000-2 million on the grounds that the media outlet breached her right to privacy and personal data protection. The newspaper had published a number of emails Loizidous had sent from her personal email account that implied Loizidou may have assisted the Russian government in the extradition cases of Russian nationals.
On 10 January the District Court of Nicosia approved a ban which forbids Politis from publishing emails from Loizidou's account which she claims have been intercepted.
The ban will be in effect until the lawsuit against the paper is heard or another court order overrules it.
On 4 January, the Iranian embassy in London asked the United Kingdom Office of Communications to censor Persian language media based in the UK. The letter said the media's coverage of the protests had been inciting people to "armed revolt".
The letter primarily focused on BBC Persian and Manoto. BBC Persian has previously been criticised by Iranian intellectuals and activists for not distancing itself sufficiently from the Iranian government.
A journalist who works for the All-Russia State Television and Radio Broadcasting Company (VGTRK) was branded a threat to national security on 4 January and ordered to leave the country within 24 hours after being detained.
Olga Kurlaeva went to Latvia planning to make a film about former Latvian president Vaira Vike-Freiberga. Kurlaeva had interviewed activists critical of Latvia's policies towards ethnic Russians and was planning on interviewing other politicians critical of Latvian policies.
Two days earlier, her husband, Anatoly Kurlajev, a producer for Russian TV channel TVC, was detained by Latvian police and reportedly later deported to Russia. 
Elchin Mammad, the editor-in-chief of the online news platform Yukselis Namine, wrote in a public Facebook post on 4 January that he is being investigated for threatening and beating a newspaper employee.
Mammad wrote that the alleged victim, Aygun Amiraslanova, was never employed by Yukselis Namine and potentially does not exist. Mammad believes this is another attempt to silence his newspaper and staff.
Mammad was previously questioned by Sumgayit police in November about his work at the newspaper. The police told him that he was preventing the development of the country and national economic growth. [/vc_column_text][/vc_column][/vc_row][vc_row][vc_column][vc_basic_grid post_type="post" max_items="4″ element_width="6″ grid_id="vc_gid:1516702060574-c4ac0556-7cf7-1″][/vc_column][/vc_row]