Garzon is dressed as the kitchen maid of Government Palace. There is a party attended by 'Tirifijo'[FARC commander], who is playing cards. President Andres Pastrana is talking to US ambassador Myles Frechette. He taunts Frechette with a riddle:
It is white, Colombia makes it and gringos eat it."
Frechette answers: "It must be salt."
Pastrana: "No, it is not salt."
Frechette: "Ifit is not salt, then it must be the coco [nut]."
The maid says: "Yes, yes, it's the coco, that little magic powder we
are always talking about."
An advert for ELN guerrillas directed at the small investor. Voiceover:
Worried about your money? Relax, you no longer have to worry about money. Invest your savings in official certificates. ELNs are the only market instruments that can convert a heap of oil into a mountain of money. Remember that nefarious liquid emissions are not taxable or subject to deductions at source. There's no time to waste, invest now in nefarious liquid emissions. Your future will be like oil: black.
---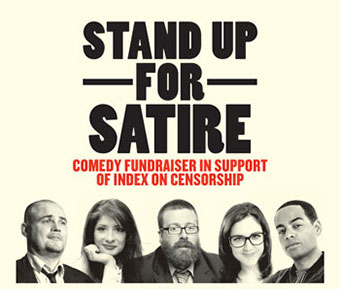 Index on Censorship has been publishing articles on satire by writers across the globe throughout its 43-year history. Ahead of our event, Stand Up for Satire, we published a series of archival posts from the magazine on satire and its connection with freedom of expression.
14 July: The power of satirical comedy in Zimbabwe by Samm Farai Monro | 17 July: How to Win Friends and Influence an Election by Rowan Atkinson | 21 July: Comfort Zones by Scott Capurro | 24 July: They shoot comedians by Jamie Garzon | 28 July: Comedy is everywhere by Milan Kundera | Student reading lists: Comedy and censorship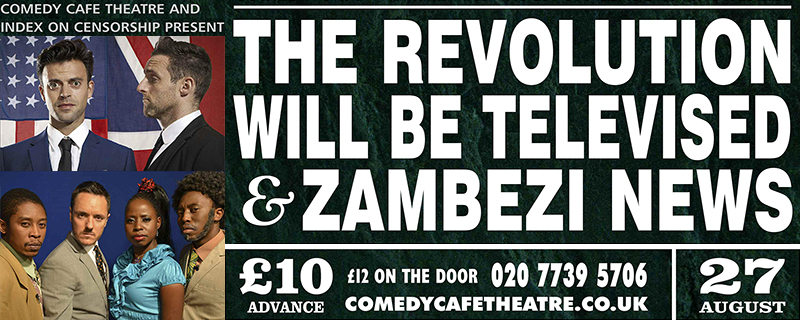 ---
A woman looking out her window sees the Rodriguez family [drug cartel] leaving their apartment block. The family is wanted by the police. She calls the police. The captain regretfully informs her that the Rodriguez family does not exist, he has checked the phonebook and there is no Rodriguez family listed. The woman perseveres:
I've spent the last 25 minutes trying to hand you these bad men. Now they are leaving. They're getting into a car with some politicians. God! These politicians are like Pontius Pilate, some denied him and others wash their hands of him. But captain, if you come quickly you'll understand what is happening in this country. Too late, they're gone. I'll call you again next week.
Edited transripts of television satires by journalist and humourist Jaime Garzon (1995). At Gam on 13 August 1999, Garzon was executed on his way to the Radionet studio by two men riding on a motorcycle. Garzon, known for his intervention in the stalled peace process, had reportedly been threatened by Carlos Castano, head of the paramilitary United Self-Defence Force of Colombia (AUC), in the preceding days. According to colleagues, Garzon planned to meet Castano on 14 August 1999. The AUC denied any responsibility in the assassination. Translated by Paulo Drinot.
---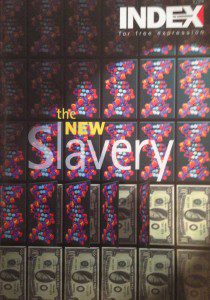 This article is from the January/February 2000 issue of Index on Censorship magazine and is part of a series of articles on satire from the Index on Censorship archives. Subscribe here, or buy a single issue. Every purchase helps fund Index on Censorship's work around the world. For reproduction rights, please contact Index on Censorship directly, via [email protected]
---