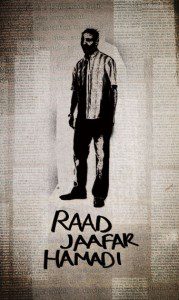 MURDERED 22 NOVEMBER 2006
Raad Jaafar Hamadi, Journalist, "Al Sabah" — Baghdad, Iraq
Join us in demanding justice for Raad Jaafar Hamadi who was killed in the east Baghdad neighbourhood of Al-Washash on 22 November 2006. His car was fired on by four gunmen in another vehicle. He worked as a journalist for "Al Sabah", a daily paper of the state-owned Iraqi Media Network (IMN). Iraq's biggest media group with more than 3,000 employees, IMN was created by coalition forces in 2003. Many journalists working for the network have received threatening letters telling them to quit.
"Journalists and other employees of the Iraqi public media… are often the victims of violence by people hostile to the government," Reporters Without Borders said at the time. "The main communication tool of the Iraqi authorities, these media are seen as government mouthpieces and have suffered a heavier toll in casualties than the other media since the start of the war."
Take Action: Write a letter demanding justice for Raad Jaafar Hamadi
International Day to End Impunity is on 23 November. Until that date,  we will reveal a story each day of a journalist, writer or free expression advocate who was killed in the line of duty.