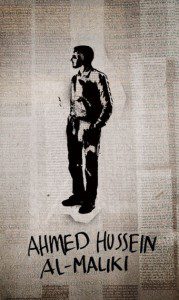 MURDERED 7 NOVEMBER 2005
Ahmed Hussein al-Maliki, Local Affairs Editor, "Talafar al-Yawm" — Mosul, Iraq 
Join us in demanding justice for Ahmed Hussein al-Maliki, who was gunned down on 7 November 2005 by unidentified gunmen while exiting an Internet café in Mosul's central district. He had emailed that day's local news to the editor-in-chief 15 minutes before he was shot.
Al-Maliki often relied on police sources for his job and enjoyed good relations with them. Insurgents often target journalists seen dealing with the Iraqi police. They have also been known to go after pro-democracy and pro-Iraqi government media, of which "Talafar Al-Yawm" is one.
Take Action: Write a letter demanding justice for Ahmed Hussein al-Maliki 
International Day to End Impunity is on 23 November. Until that date,  we will reveal a story each day of a journalist, writer or free expression advocate who was killed in the line of duty.