A Bahraini teenager has been given jail time for a tweet. Sara Yasin looks at how the country has pursued users of the popular social networking site
A seventeen-year-old student has been sentenced to one year in prison for allegedly insulting Bahrain's king on Twitter. Ali Faisal Alshofa was first arrested in March this year. The teenager has been accused of posting the tweet in question using the @alkawarahnews account, but he has denied any ties to the account.
The Bahrain Center for Human Rights (BCHR) has condemned the teenager's arrest, as well as "the ongoing crackdown on online users, and use of the judicial system to limit their free speech."
Reporters Without Borders has labelled Bahrain one of the "enemies of the Internet" for its usage of surveillance technology, and relentless pursuit of dissidents online.
Despite claiming that it upholds free speech, Bahrain has been no stranger to punishing speech online.
Here's a handy guide to the country's free speech violations against Twitter users: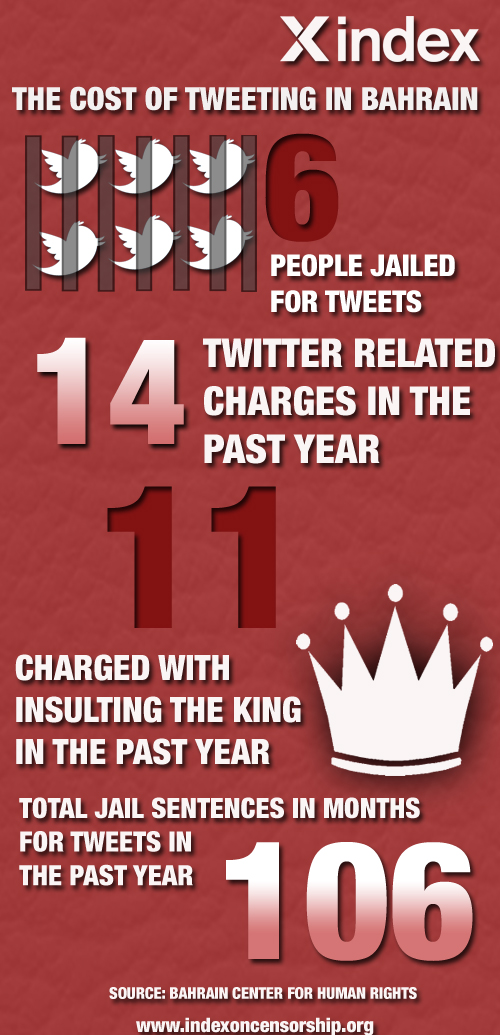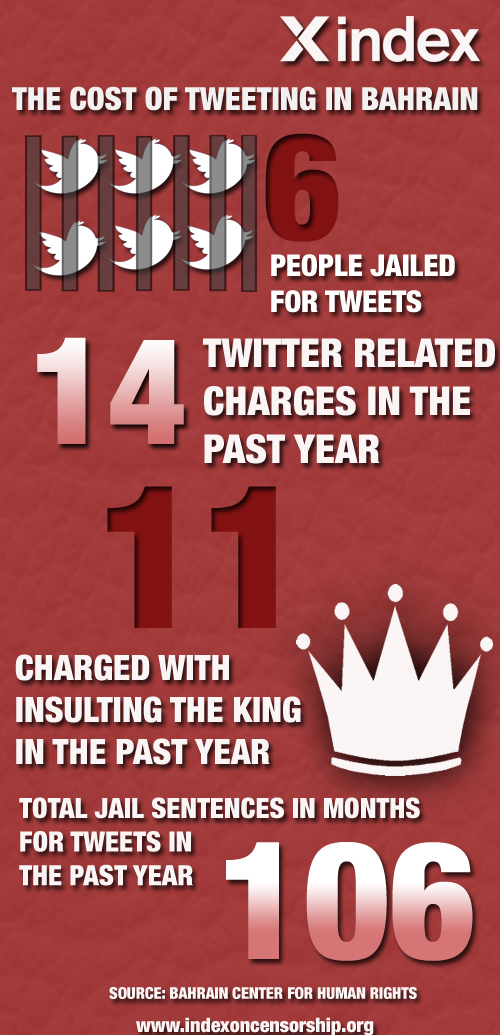 Latest posts by Sara Yasin
(see all)